"Couch Commerce" Can Ease Holiday Shopping Stress!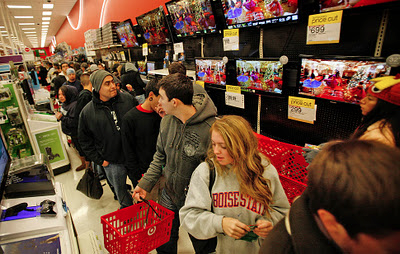 With the holidays not too far into the future, we can start to feel the pressure. For two weeks, we've been bombarded with "incentives" to get to the stores ASAP, or else the deals would pass us by.
But now you can breathe a sigh of relief and relax this weekend. With just a few clicks on your keypad, you can put a major dent in your Christmas shopping list.
The Red Cross Holiday gift catalog is the place to shop for gifts that mean something. As you browse the catalog, you not only see how you can help, but you also become informed of exactly what the Red Cross does. The global scope of service is inspiring.
One line of gifts centers around those currently serving in the armed forces. You can send a military comfort kit to a wounded service member. The kit provides them with a robe, shower shoes, a phone card to call home and an MP3 music gift card. Another way to give back to our brave service members is by buying a Hygiene Kit for homeless vets. A staggering one third of homeless adults are veterans. This kit provides them a toothbrush, shaver, washcloth and other hygiene essentials.
For $75.00 you can buy a bicycle to help a Red Cross volunteer across the globe reach remote villages. You can help provide support for first responders, as they battle against disaster. You can provide food and shelter for victims of disaster worldwide, or right here in your own neighborhood.
However you want to help — the choice is personal, but the benefit will be universal.