Snow, Winds, Rain, and Floods, Oh, My! Blood Donors Needed.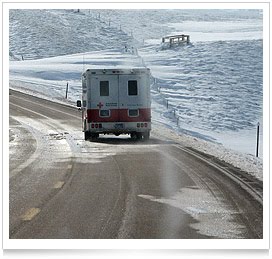 Winter weather has taken its toll with a quadruple punch of snow, winds, rain, and flooding in the Pacific Northwest. Unfortunately, this nasty weather has led to numerous missed appointments and a serious decline in blood donations.
Schedule your appointment at a blood drive near you or call 1-800-RED CROSS (1-800-733-2767).
It's the blood that is already on the shelves that helps save lives before, during and after more extreme weather conditions, so the Red Cross is urging immediate blood and platelet donations in areas where it's safe for donors to do so.
Since platelets have a shelf-life of just five days, it is imperative that there are enough platelets on hand to meet the needs of patients across the country.
Nationwide, around 44,000 blood donations are needed each and every day to meet the needs of accident victims, cancer patients, and children with blood disorders. These patients and others rely on blood products during their treatment. If blood collections are negatively impacted by winter weather, the long-term care needs of these patients could also be affected.
When winter weather strikes, this need does not diminish, even though blood donors may find it difficult or impossible to get to a convenient donation opportunity. If people will make an appointment to donate blood in the upcoming days and weeks ahead, blood will be available should conditions prohibit people from traveling or coming to blood drives.
It is crucial that we build our blood supply for all patients in need and regain a sufficient supply for the unexpected. Please help now. Make a blood donation appointment online or call 1-800-RED CROSS (1-800-733-2767).