Disaster Preparedness Initiative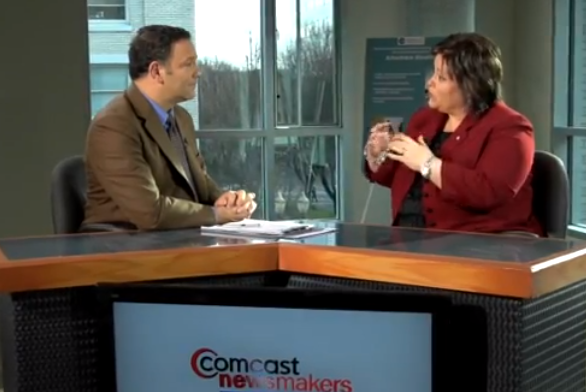 Our leader and CEO, Maree Wacker, was recently featured on Comcast Newsmakers of Oregon and Southwest Washington, hosted by veteran journalist Ken Ackerman.
Showing off her scientific chops in describing the potential for a Cascadia Subduction Zone earthquake—i.e., "The Big One"— and how to deal with the aftermath, Maree discussed with Ken the Oregon Red Cross' new Disaster Preparedness Initiative, with the goal of getting 90% of Oregonians prepared for a major disaster with personal and/or business emergency plans in place.
You can also catch the segment all day on CNN Headline News – Channel 45 – at 54 minutes past the hour now through February 19th (except in Prime Time).