The Fred Meyer Breakfast of Champions: Meet Local Heroes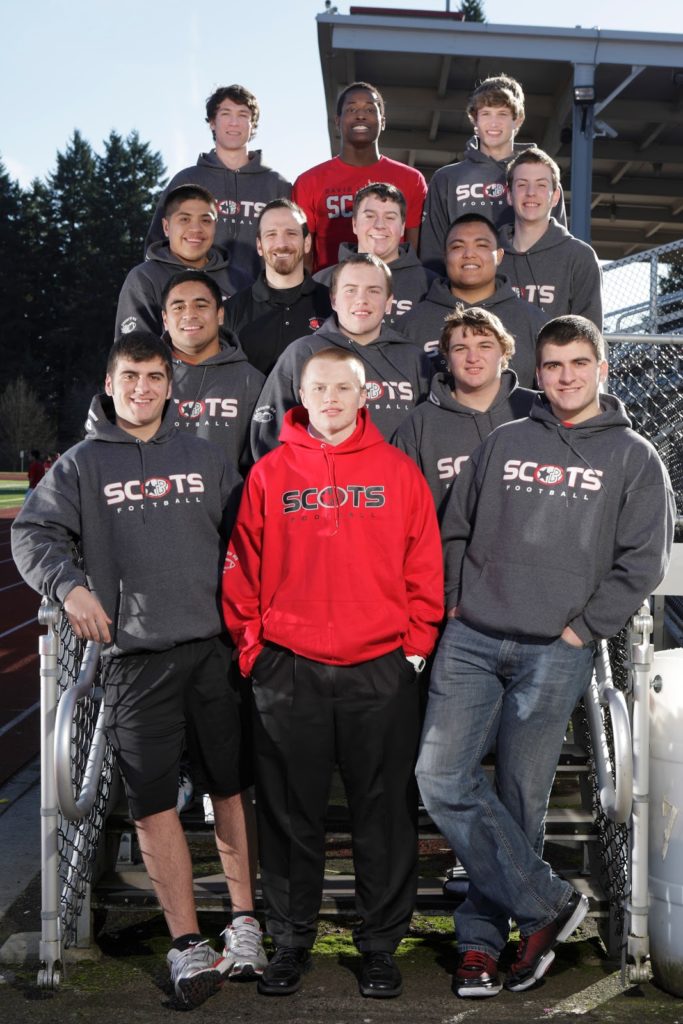 Blood drives at high schools don't take place during the summer break, but summer vacation didn't stop David Douglas high school from saving lives. The school responded to an invitation from the 'Red For Life' program by bringing their entire football team into Portland during summer 2011.
Thirty-six players presented to donate blood, 35 of whom were first-time donors. Coaches and other students joined in. The football team plans to issue a challenge to other high schools for summer 2012, to encourage them to share in this rewarding experience and to spread the word about the importance of blood donations.
The Oregon Red Cross will honor these and other heroes who have displayed courage and compassion in their actions at our upcoming Fred Meyer Breakfast of Champions.
This event celebrates the mission of the American Red Cross; the idea that we can all be a part of something bigger than ourselves. This event is the Oregon Red Cross' largest fundraiser of the year. If you would like to attend, please contact
Tracy Madsen
at
503-528-5692.
In Oregon, the Red Cross responds to an emergency once every 16 hours – but the Red Cross does much more than respond to disasters. We train everyday people in lifesaving skills. We assist members of the military and their families. We provide transportation to essential appointments for the elderly and disabled. We provide warming centers in response to particularly cold nights in the winter. We educate the community about emergency preparedness. And we reconnect families separated by war or disaster.
Each year, the Fred Meyer Breakfast of Champions features an interactive theme that draws you in to experience first-hand what it is like to be helped by the compassionate volunteers of the Oregon Red Cross. This year, the Fred Meyer Breakfast of Champions will highlight the awesome power of natural disasters and the role of the Red Cross in responding to them.
When you arrive at the Fred Meyer Breakfast of Champions on Tuesday, March 6th, you find yourself physically immersed in these episodes of tornado, earthquake, wildfire and floods, and witness Red Cross efforts to shelter, feed and care for Oregonians displaced by them. Arrive early to give yourself time to explore this multimedia experience. Then enjoy a breakfast and a heartfelt celebration; marvel at the touching stories of real-life heroes as we honor them for their acts of compassion, bravery, excellence and selflessness.
These individuals are the beacons of hope many see in their most desperate hours. And that's what this event is all about — celebrating those who would put aside their own needs to aid others.
Please join us at the 2012 Fred Meyer Breakfast of Champions, our biggest fundraiser of the year. C
ontact Tracy Madsen at
503-528-5692 regarding attending this charitable event.