Map Out Your Zombie Plan!
If there was a zombie apocalypse, where would you go? The 'Organ Trail' suggested coming to Oregon, but we are already here! Have no fear – there is a map for that!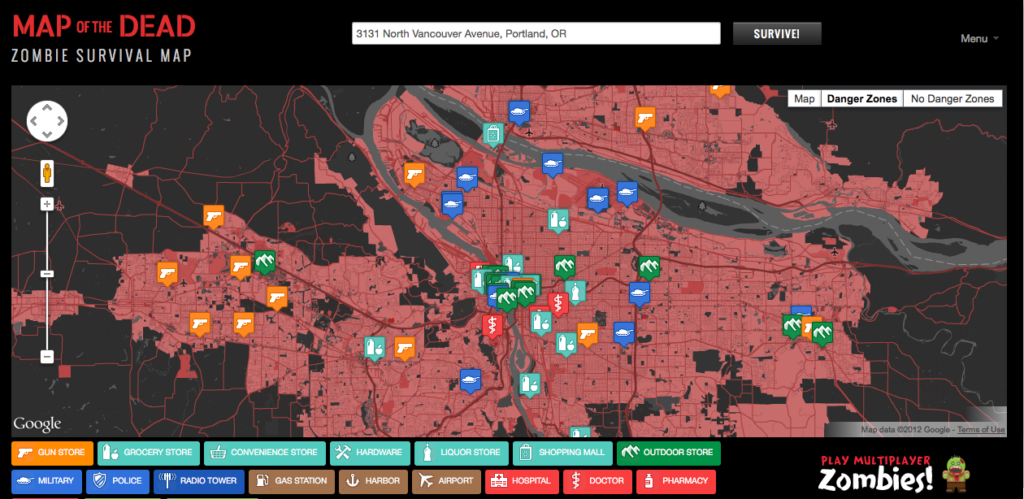 The 'Map of the Dead', brought to you by doejo and Google Maps, uses a variety of useful data to help make your Zombie plan. First, they use population density to let you know the 'Danger Zones' where zombies are likely to be more prevalent. As you zoom in, points of interest are displayed. Locations like military facilities, police stations, liquor stores, and outdoor stores could provide necessary survival equipment. Other locations like cemeteries and medical facilities might want to be avoided. The Portland Red Cross center even appears if you zoom in far enough!
It's a fun tool and they have all of the United States (and a few other countries) accessible. Outside of a zombie plan, I found it really interesting to see what is nearby (in my part of town, apparently the military is prevalent!). Do you have your zombie plan mapped out?