A Culture of Preparedness
Today marks the two-year anniversary of the magnitude 9.0 earthquake and tsunami that devastated Japan. It's estimated that nearly 19,000 people died or went missing due to the disaster and more than 300,000 people were displaced. While the recovery effort is ongoing, it's been reported that loss of life and property could have been much worse had it not been for the widespread preparedness efforts before the disaster.
A culture of preparedness (or lack thereof) was the topic of conversation this morning at the Port of Portland. Earthquake and tsunami hazard experts formally presented the
Oregon Resilience Plan
. The plan was developed when Oregon legislators asked the Oregon Seismic Safety Policy Commission (OSSPAC) to draft a plan to help prepare Oregon for a potential large earthquake and tsunami.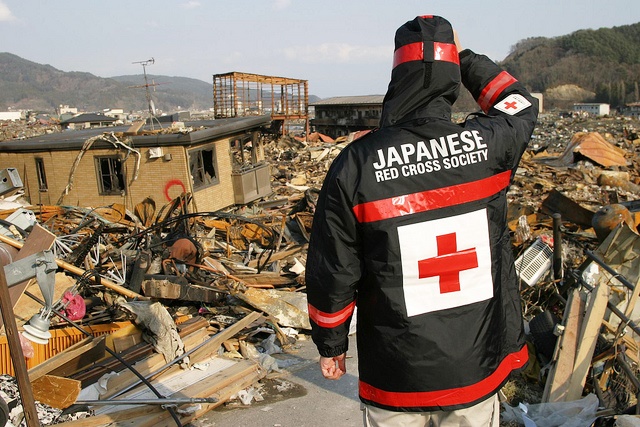 The report found that Oregon is far from resilient to the impacts of a great Cascadia earthquake and tsunami. Available studies estimate that fatalities ranging from 1,250 to more than 10,000 due to the combined effects of earthquake and tsunami; tens of thousands of buildings destroyed; more than $30 billion in direct and indirect economic losses (close to one-fifth of Oregon's gross state product); and more than one million dump truck loads of debris.
This isn't meant to be a doomsday report (or a doomsday blog posting for that matter), but this information does reinforce the need for Oregonians to take steps to prepare themselves for a disaster. What's great is that the Red Cross is here to help you along every step of the way. To start, consider taking one of the free preparedness classes we're offering this month.
6-7 p.m. on March 26 in Portland
6-7 p.m. on March 26 in Salem
6-7 p.m. on March 28 in Eugene