Experiencing Where the Money Goes: A fundraiser becomes part of a disaster response team
Submitted by Rene Contakos
As a member of the fundraising team for the American Red Cross Cascades Region, I spend my time divided between the office, visiting donors and participating in meeting after meeting. Last week, however, I had a wonderful and unique opportunity presented to me which completely changed my perspective about the work of the Red Cross.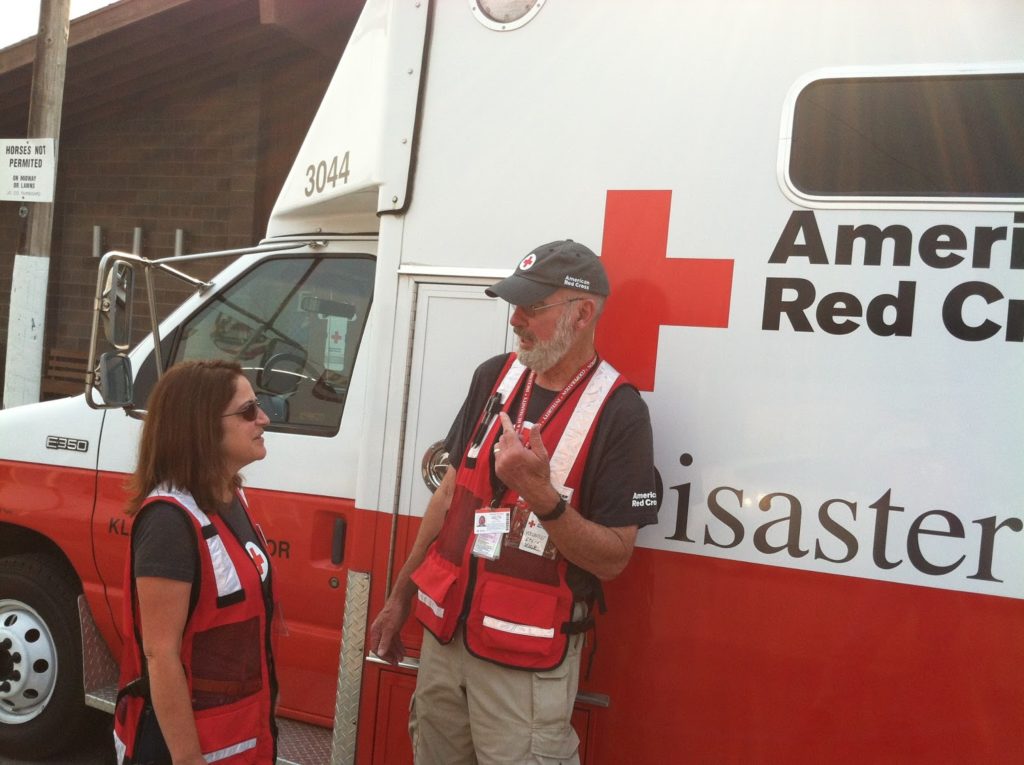 With wildfires raging throughout Oregon, Red Cross volunteers were loading emergency response vehicles, setting up schedules and moving supplies to Southern Oregon. There, two shelters were being erected to serve residents in Grants Pass and Glendale who were evacuated from their homes due to the Douglas Complex wildfire. Additional help was needed and in a matter minutes, I became a part of the disaster response team. I went home, packed a bag, kissed my husband and children, and left Portland at 7:30 a.m., Friday morning.
It took more than four hours to reach the community of Glendale, much of the way driving through thick smoke and heavy traffic. In town, brightly colored tents dotted the grounds of Glendale high school. This was where more than 1,300 firefighters called home during the incident. A few blocks away, at Glendale Elementary School, Red Cross volunteers were meeting with the town mayor and local fire chief. There were large maps on the walls, food was set out for shelter clients and members of the community were gathered in the combined cafeteria and gym, getting information about the fires.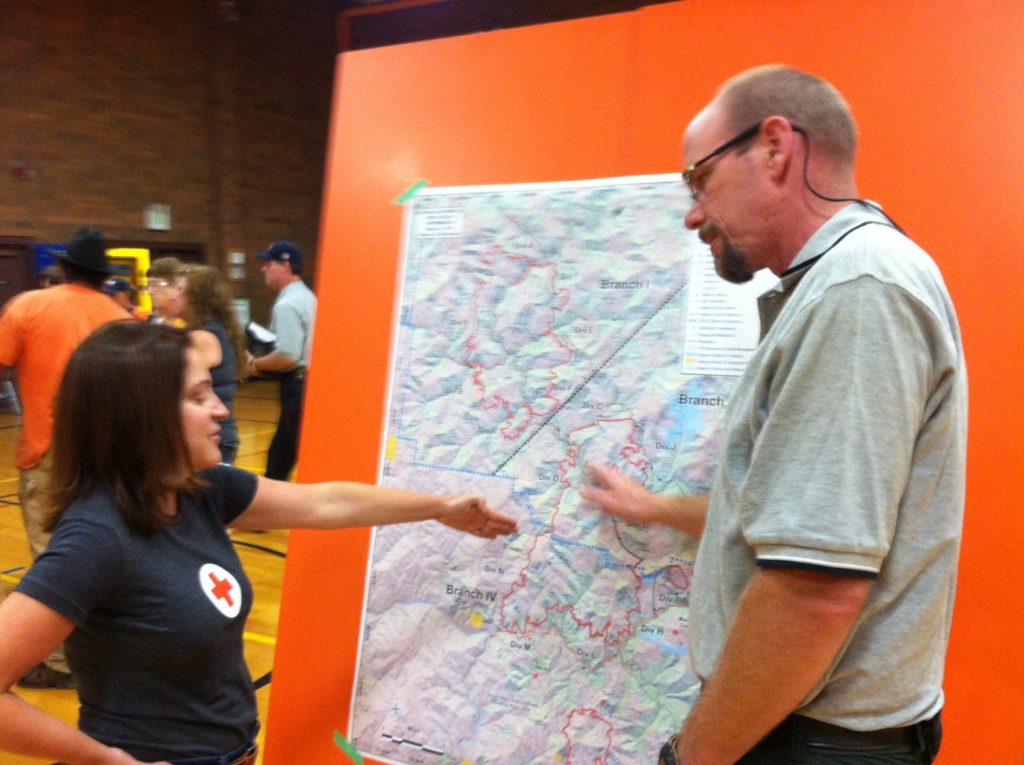 Having gained an update on the status of the disaster response, we continued on to Grants Pass, where a second shelter had been set up at the county fairgrounds. The fires were bad; air quality was worse. A steady flow of area residents were in and out of the shelter, picking up masks for family, friends, neighbors and colleagues. I jumped in to help, quickly learning how to demonstrate how to most effectively use the items – N-95 particulate respirators – thousands of them generously donated by Intel.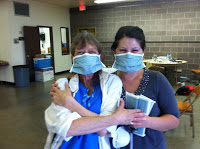 During a momentary break, I talked to the volunteers who had just returned from distributing the masks through community outreach. I watched shelter volunteers greeted and registered residents, many of them elderly. I helped to welcome them and offered them food and water. The media was onsite, interviewing our Red Cross public affairs staff. Public information officers for the incident response team brought in updated maps of the fire and shared new information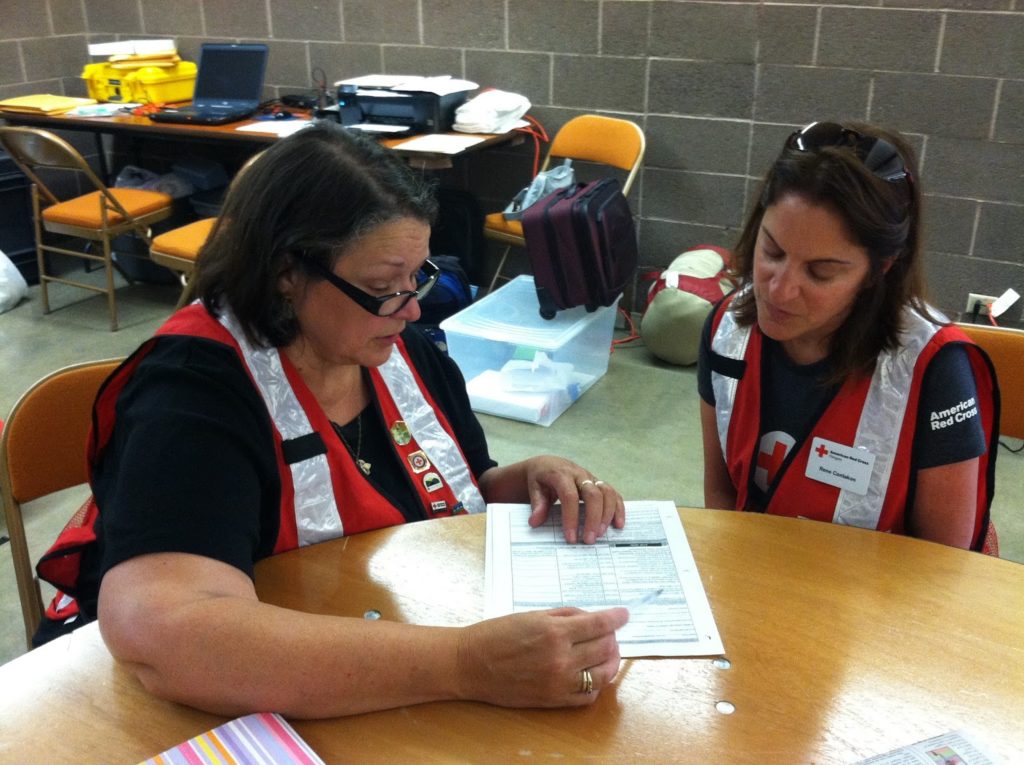 It hit me. Red Cross volunteers are amazing! I loved being with them, seeing what they really do and how hard they work. I was part of this incredible team.
Over the next 48 hours, I saw how the Red Cross works hand-in-hand with the local community, the mayor, the fire chief, the department of forestry and a series of other agencies. I was in awe of all the people and pieces that came together to help those in need. I saw how Red Cross shelters are more than a place to sleep and eat. I saw them morph from a shelter to a community gathering area.
Most impressive of all was seeing Red Cross volunteers who came from all over the state –Portland to Salem to Bend to Brookings, and all points of Southern Oregon including Roseburg, Medford, Grants Pass and Cave Junction. Everyone had a specific job to do – and many of the jobs were not very glamorous. Still, every volunteer took their job seriously, setting their ego and their personal life aside, and doing what needed to be done to help others.
I loved being on the front lines of the Red Cross. I returned to Portland, and my loving family, on Sunday night and felt like I truly contributed something. I am proud of the work of the Red Cross and my part in it.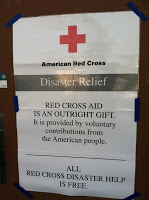 The biggest take away for me? Knowing that all of the organizing, all of the materials and masks, all of the food and water, all of the gas for the response vehicles and volunteer training is made possible by the generosity of our donors. Thank you.