Elementary School Students "Make a Difference" to Help the Red Cross
Cascades Region Chief Operating Officer Eric Corliss recently visited a local elementary school to talk about Red Cross services and thank students for their support. Read Eric's story about his visit and learn more about this special project.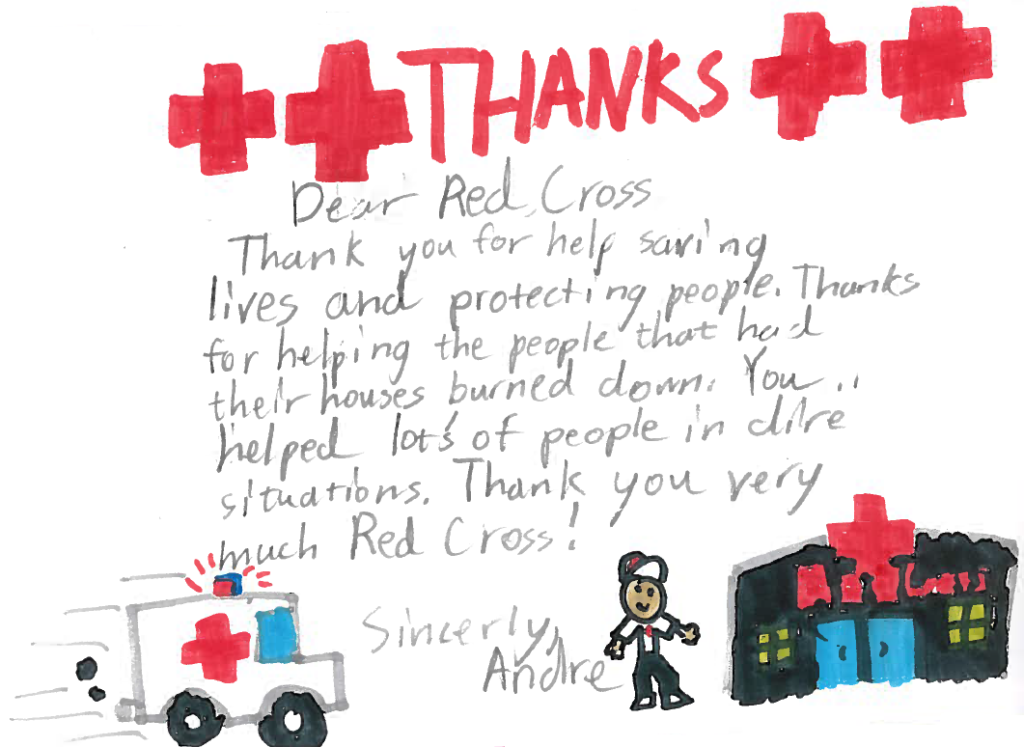 Fifth-grade students at Adams Elementary School in Corvallis selected the American Red Cross as the benefactor of their Let's Make a Difference class project. The project did not allow students to ask their families for money. They were required to earn it, and earn it they did! More than 80 students raised money for the Red Cross in a variety of ways: lemonade sales, bake sales, garage sales, and the sale of handmade bracelets and earrings. They held car washes. They cared for chickens, cleaned the house, raked leaves, washed dishes, mowed lawns and many other activities.
I had an opportunity to discuss Red Cross services with the students and the impact of their donations. On average, the Cascades Region of the American Red Cross responds to a disaster 11 times per week. Volunteer responders provide assistance for food, clothing, housing, medical and counseling services to those affected by disaster. Three times a day, the Red Cross transmits an emergency message between a member of the Armed Forces and their family members in Southwest Washington and across Oregon. They are supporting preparedness education for vulnerable populations to make a plan, get trained and build a kit.
Most importantly, the fifth graders of Adams Elementary have given a gift to people they will never meet. They have given the gift of Hope to families affected by disasters.
Thank you for your generous gift.