Volunteer Profile: Aquatics Specialist Brian Hoffmeister takes his skills to the community
Red
Cross volunteer profiles are written by communications volunteer
Patrick Wilson and provide a behind-the-scenes look at some of the
incredible people who help to deliver our mission.
The Red Cross offers an abundance of
services to the community at large, but sometimes we forget that Red Cross
staff and volunteers also provide support to related agencies; support which
capitalizes on the same expertise that makes these people valuable at the Red
Cross. Last summer, Brian Hoffmeister, our territory aquatic specialist, was
asked to help out at Camp Erin – a program through Providence Health &
Services.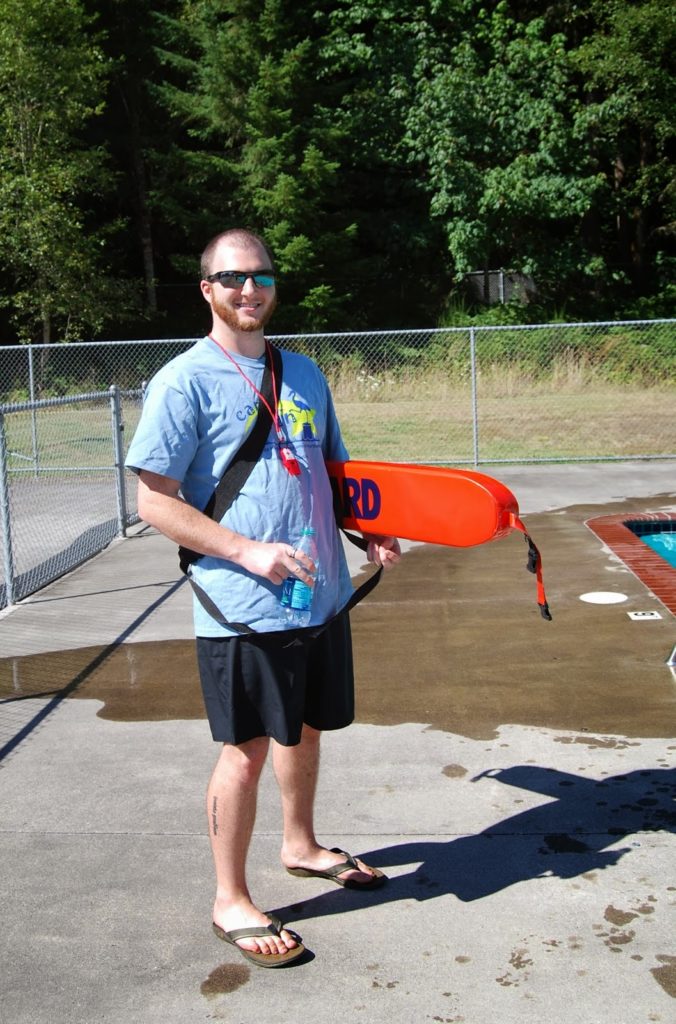 Brian helps out at Camp Erin.
Camp Erin was created by The Moyer Foundation and is a
nationwide network of free bereavement camps for children and teens who have
experienced the death of someone close to them. It is a weekend-long
experience filled with fun camp activities combined with grief education and
emotional support. Activities are facilitated by grief professionals and
trained volunteers. Camp Erin Portland was held August 16-18, 2013 at
Camp Kuratli in Boring, Oregon. This year, 61 campers between the ages of
6 and 17 attended our camp to connect with peers who have gone through a
similar experience.
Since a part of the camp's activities
include swimming, lifeguards must be on site. Brian and his girlfriend Charlie,
both trained lifeguards with 17 years of experience between them, agreed to
take on this role for the day when the program was offered last summer. The
children participating in the program had their choice of a number of relaxing
outdoor activities. One of these was spending time in a large outdoor pool.
Some children signed up for more than one activity and others chose to spend
their entire time in the water. Brian and Charlie were to ensure the children
had a safe and carefree time swimming and frolicking in the pool. It was a
beautiful, sunny day so the kids and their lifeguards thoroughly enjoyed the
opportunity. In fact, Brian assured us that the children were happily focused
on the water and their companions.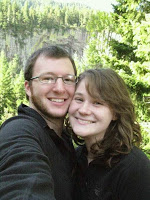 Brian and Charlie
Brian has been with the Red Cross for more
than five years. While he started as a
CPR instructor, his current job at the Red Cross as territory aquatic specialist
requires him to oversee and facilitate the Red Cross aquatic programs in six
states. This includes providing client support, sales and marketing, and
overall management and supervision of lifeguards, swimming lessons and safety
courses, as well as evaluating risk management for the facilities. He is often
asked to serve as a lifeguard for local pool events.
For those of you who know Brian, be
advised he and Charlie were married about five weeks ago. Thanks, Brian and
Charlie, for you willingness to support our fellow community agencies.