Honoring those who served and their families this Veterans Day
The following message is from Cascades Region Chief Operating Officer Eric Corliss.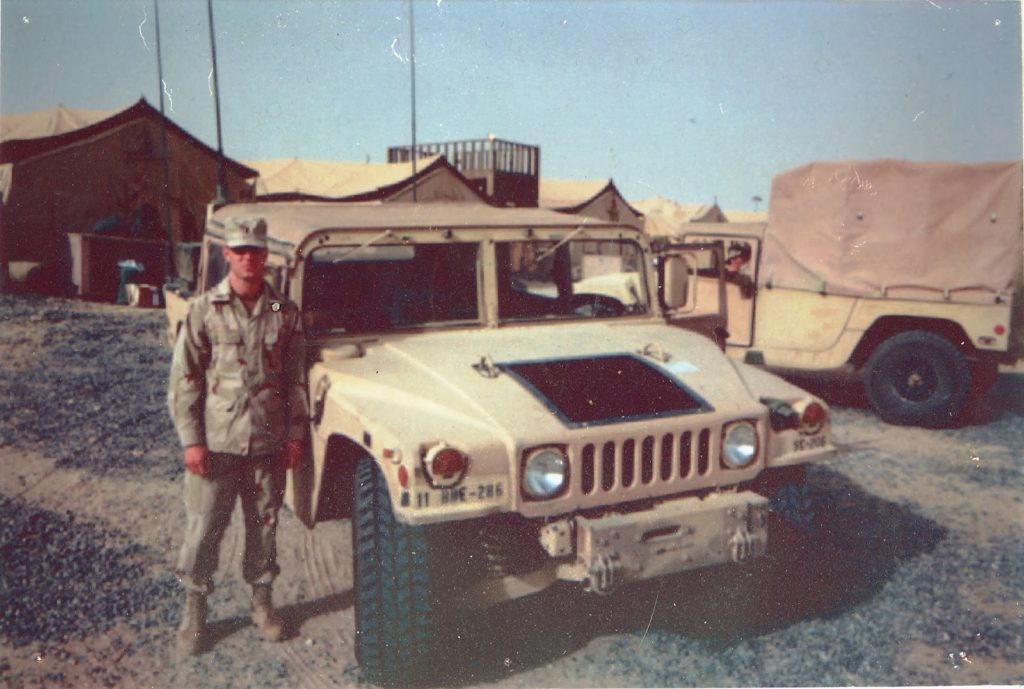 Before joining the Red Cross in 1996, Eric Corliss served in the U.S. Army
This weekend will be filled with events to honor our
veterans for their service to our country. We will remember and celebrate
contributions of our fathers, mothers, sons, daughters, brothers, and sisters
who have served bravely in our Armed Forces. While they serve on the front
lines, their families serve on the home front making sacrifices for us all.
At the American Red Cross, it is our privilege to support
the military community and their families. Every 60 seconds we deliver an
emergency message from their family to the service member anywhere in the
world. Red Cross is there when our men and women in uniform are deployed and we
are there when they come home.
To all men and women who have served in the military, please
accept our sincere appreciation and gratitude.
To the families of our veterans and members of the military,
thank you for your sacrifice and the ways you care for our veterans behinds the
scenes while they were away and when they came home.