Along for the Ride: Ride Connection Volunteer Tom McAdams takes people where they need to go
Red
Cross volunteer profiles are written by communications volunteer
Patrick Wilson and provide a behind-the-scenes look at some of the
incredible people who help to deliver our mission.
Tom McAdams began donating blood almost 15 years ago because he wanted to support the work of the Red Cross. Donating blood enabled him to get to know the organization better and his attraction to the work of the Red Cross grew over time. He was impressed by the number of volunteer possibilities and he decided to do some volunteering in addition to blood donations.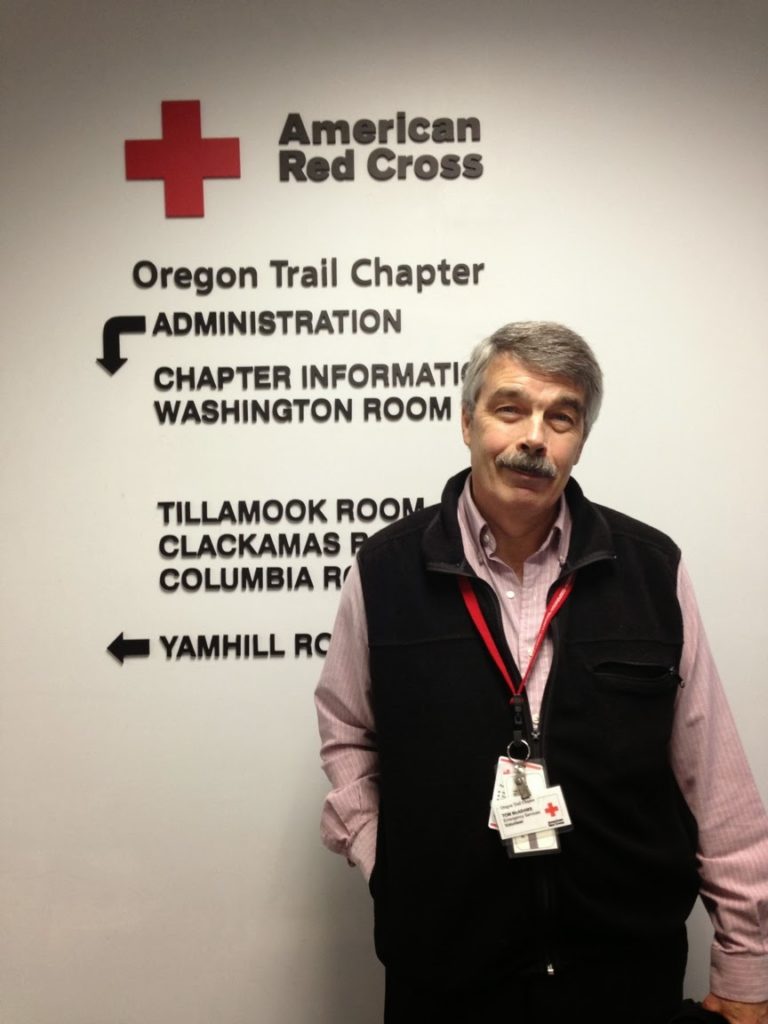 Tom is a full-time registered nurse at Legacy Emanuel hospital in Portland, often working the night shift and at other unusual times. Because his schedule does not accommodate working a specific timeframe each week, he looked for volunteer opportunities that provided a fair amount of flexibility. Tom discovered the Ride Connection program would provide the flexibility needed. The program provides on-call transportation to needy citizens, particularly older people and people with disabilities, enabling them to make doctor, hospital and other priority appointments, as well as running necessary errands. Tom's shifts with Ride Connection are four hours in duration. Since his hospital schedule is usually midnight to 4 p.m., and sometimes 8 a.m. to noon, Ride Connection fit well with his work schedule.
Tom has volunteered with the Ride Connection program for six years and has come to know some of his regular riders well. He says, "I deal with a lot of different personalities. Many of these people are very brave and determined people. Some suffer from chronic conditions. It is challenging for many of them to make it around and puts additional pressures on them when they leave their homes. They can have particularly trying medical procedures to undergo, sometimes must negotiate harsh weather and may have multiple commitments in one day. It can be very hard on them."
He admits he is sympathetic and as empathic as he can be. He says most riders bare up well and are pleasant and appreciative.
"While my job each week can become routine, some of the situations I face in my volunteer work with Ride Connection can vary widely. I feel that my concern about the people are riding with me has made me a better driver. I like the people I work with at the Red Cross. I get to interact with a lot of people I otherwise would not meet." Tom hopes to retire in a few years and would eventually like to serve on a disaster assistance team.