Nine-year-old Beaverton Girl Raises Money for the Red Cross
On Saturday, Nov. 16, nine-year-old Kaylee Little was one of the hundreds of people who participated in the second annual Cause + Event Race in Beaverton. The race raises money for a variety of local non-profit organizations, and this year Kaylee worked hard to support the Red Cross.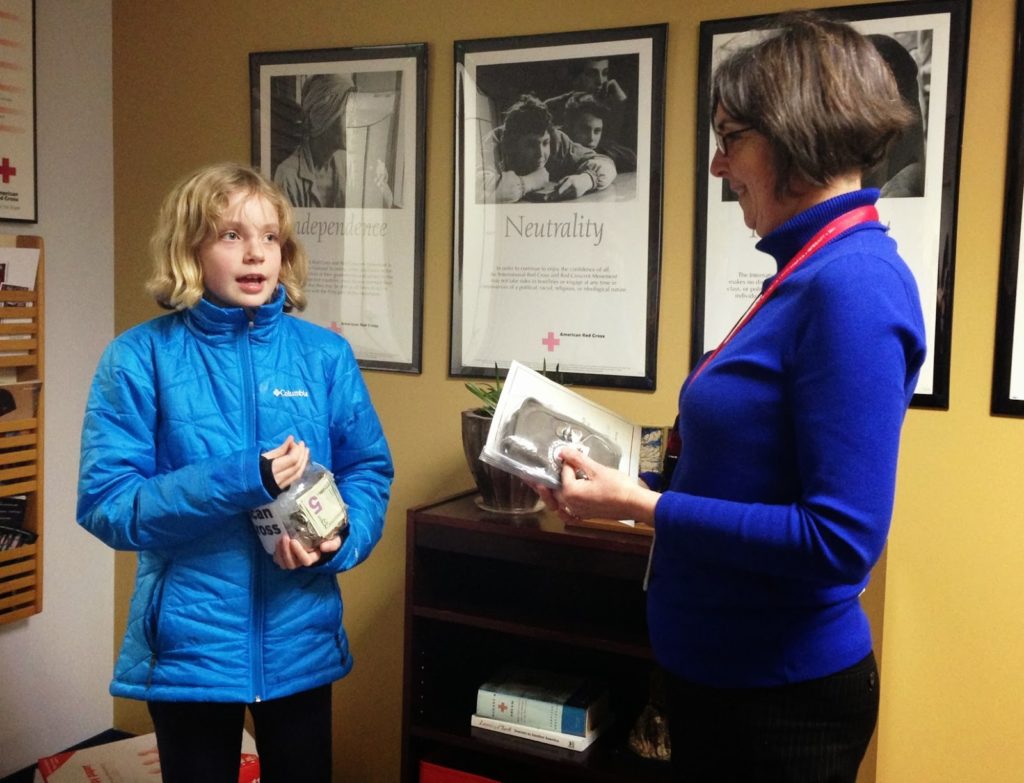 Kaylee talks to Chief Development Officer Cindy Silveria about why she wanted to help the Red Cross.
"After all the tornadoes and hurricanes I had a lot of fears, but knowing that the Red Cross is there to help others made me feel better," Kaylee said, who also served as the event's "Kids Race" co-coordinator. "I want to help them."
On Monday, Kaylee stopped by the Red Cross office with a jar of more than $100 she raised during the race. On behalf of the Red Cross, we couldn't be prouder of Kaylee's efforts and we thank her and her family for raising funds to help people affected by disasters.