Volunteer Profile – Samantha Jean: Candadian citizen teaches U.S. youth about International Humanitarian Law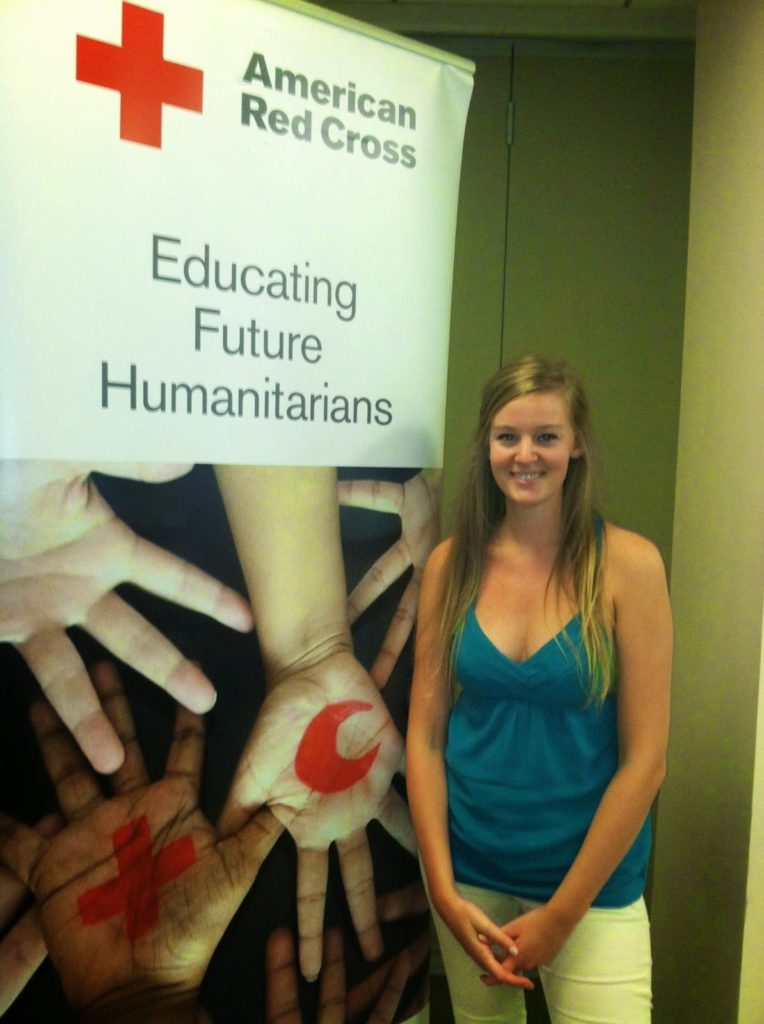 Samantha Jean is a
Canadian citizen and our new International Humanitarian Law youth advisor for
the Cascades Region. She joined the Canadian Red Cross in Vancouver, B.C., in
2009, and moved with her husband to Portland in 2013, so he could attend optometry
training. Samantha has joined the Portland-based chapter and will be
introducing our Red Cross youth to International Humanitarian Law (IHL). This
training instructs students in the rules of war. The purpose of these rules is
to protect those who are not or are no longer taking part in armed conflict. It
also restricts the harms of warfare by limiting the means and methods of
warfare used. Some commonly understood restrictions include bans on land mines
and protections for refugees.
While this training is new to the
Cascades Region, it is a regular part of the culture in Canadian schools. Samantha
says, "I'm surprised how many people are not aware that there are rules to war,
set by the Geneva Conventions. Canadian students are more often introduced to
global issues, as most Canadian schools have International clubs."
After arriving in Portland, Samantha
was appointed the IHL Action Campaign Coordinator. This is an exciting new
opportunity being organized by the National office of the American Red Cross. Teams
of youth across the country will work together to create a project that will
educate their communities about humanitarian law. The training is highly
experiential (learning by being exposed to life-like experiences). One
experience, a refugee simulation, has a significant effect on students One of
these simulations is what initially sparked Samantha's interest in the work of
the Red Cross Movement.
Through her experience teaching IHL
both in Canada and now the U.S., many young people Samantha has trained were so
affected by the experience that they went on to become training staff members.
Students frequently thank her profusely for exposing them to this dramatic and
even life-changing experience.
Our
Volunteer Profile series offers a weekly glimpse at some of the amazing
volunteers who help drive the American Red Cross mission forward. With more
than 1,700 in the Cascades Region, these volunteers serve as the backbone of
our organization, and we could not exist without their compassion and
commitment. Volunteer profiles are written by communications volunteer Patrick
Wilson.