Louisiana Flooding Update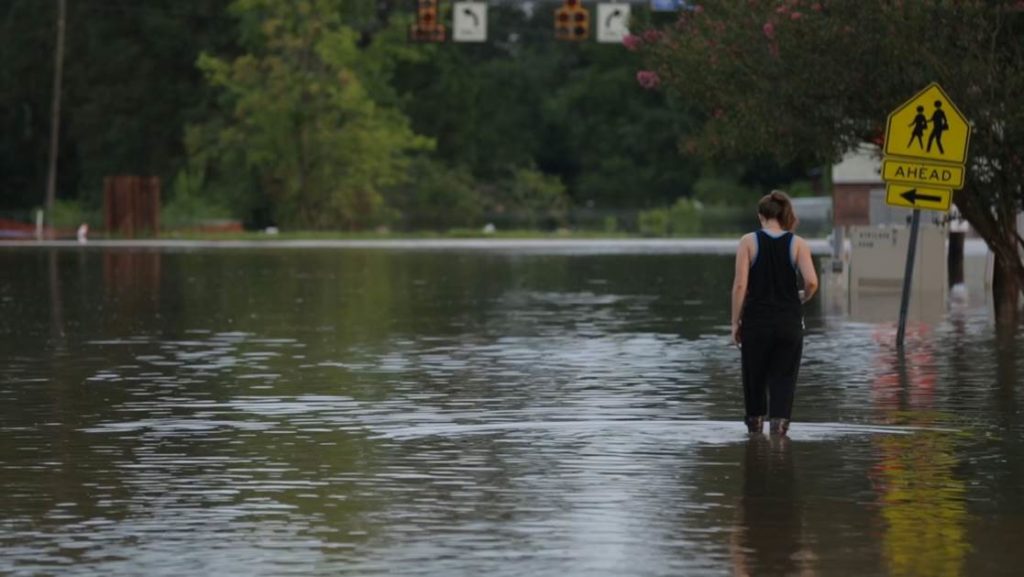 As flood waters rise in Louisiana, the situation has quickly become the worst disaster since Superstorm Sandy in 2012. The scene is chaotic – roads are wiped out and communication is limited with power and phone outages. Some weather experts predict the flooding danger is not over and more rain is possible. Tragically, at least 11 people have lost their lives. Local officials have reported more than 20,000 water rescues, and are estimating that more than 75,000 people and 25,000 homes have been affected. There are about 41,000 customers that are still without power as well as more than 100 roads that are closed due to high water levels.
American Red Cross disaster volunteers are on the ground, providing shelter, food and comfort. Approximately 1,000 Red Cross volunteers from all over the country are helping the relief effort, along with 60 Red Cross disaster response vehicles, 40,000 ready-to-eat meals, and more than two dozen trailer loads of shelter and kitchen supplies. Monday night more than 8,400 people sought refuge in nearly 35 Red Cross community shelters in Louisiana.
Local Responders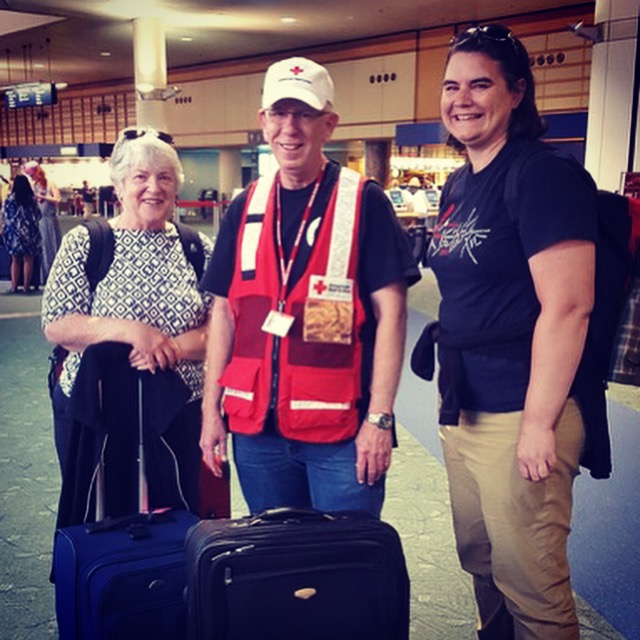 Locally, in Oregon and Southwest Washington (the Cascades Region), there are currently 18 volunteers either on the ground or heading to Louisiana to help those in need. These volunteers are from Medford, Silverton, Florence, Salem, Portland, Lake Oswego, Wolf Creek, Eugene, Keiser, Williams, Turner, Oregon as well as Vancouver, Washington. These responders are on the ground in Louisiana assisting affected communities by managing shelters, providing emergency financial assistance, health and mental services, transportation services, and coordinating with local government entities to help deliver assistance.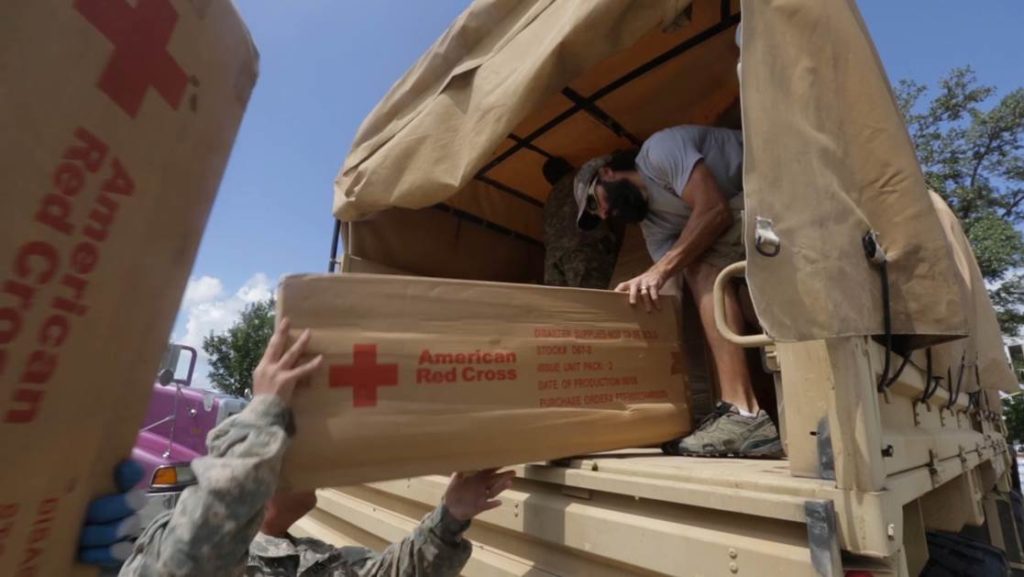 Scott Fine, of Lake Oswego, Oregon, has been involved as a responder for two months and this will be his second deployment. He departed for Louisiana on August 16, 2016, and expects to be on the ground for two weeks or so. While in Louisiana, Fine is working in health services, tending to health needs in shelters. "The hardest part is seeing the devastation and realizing these people don't have anything." Fine explains that the shelters are running smoothly and functioning well despite the heavy demand. He has personally seen areas heavily damaged by flood waters, and neighborhoods devastated by the rain. "People are getting as much of their personal items out of their houses and are putting as much as they can onto their yards." Despite all the loss and devastation, Fine says that "people are in good spirits and are working as we go – it makes it easier when you are working with truly genuine people who want to make a difference."
Here is a list of the 18 local volunteers who are helping in Louisiana:
Chuck Albin,

Medford,OR
Patty Albin,

Medford,OR
Kirsten Barnes, Silverton,OR
Patrick Beckham,

Florence,OR
Charles Bennett,

Turner,OR
Timothy Beringer,

Salem,OR
Jill Brueckner,

Silverton,OR
Kelley Caudell,

Williams,OR
Dorothy Day,

Portland,OR
Scott Fine,

Lake Oswego,OR
John Holt,

Tigard, OR
Judith Kimmons,

Medford,OR
Sherry Lanning, Salem,OR
David Maranov,

Wolf Creek,OR
Dianne Mekkers,

Salem,OR
Thomas Pelham,

Vancouver,WA
Brenda Ramsdell,

Eugene,OR
Julius Vanis,

Keizer, OR
How to Help
Early estimates indicate that the Red Cross response efforts could cost more than 30 million dollars. We urgently need the public to join us in supporting Louisiana by making a financial donation today. Your donations enable the Red Cross to prepare for, respond to and help people recover from these disasters. Help people affected from the Louisiana Floods by visiting www.redcross.org or calling 1-800-RED-CROSS.