Are You Ready for a Magnitude 9.0 Earthquake to Hit the Pacific Northwest?
Oregon Governor says now is the time to prepare.
January 26 is a significant anniversary for everyone in Oregon and Washington, because it marks the anniversary of Cascadia, a magnitude 9.0 earthquake that rocked our region in 1700 and will return to shake us again.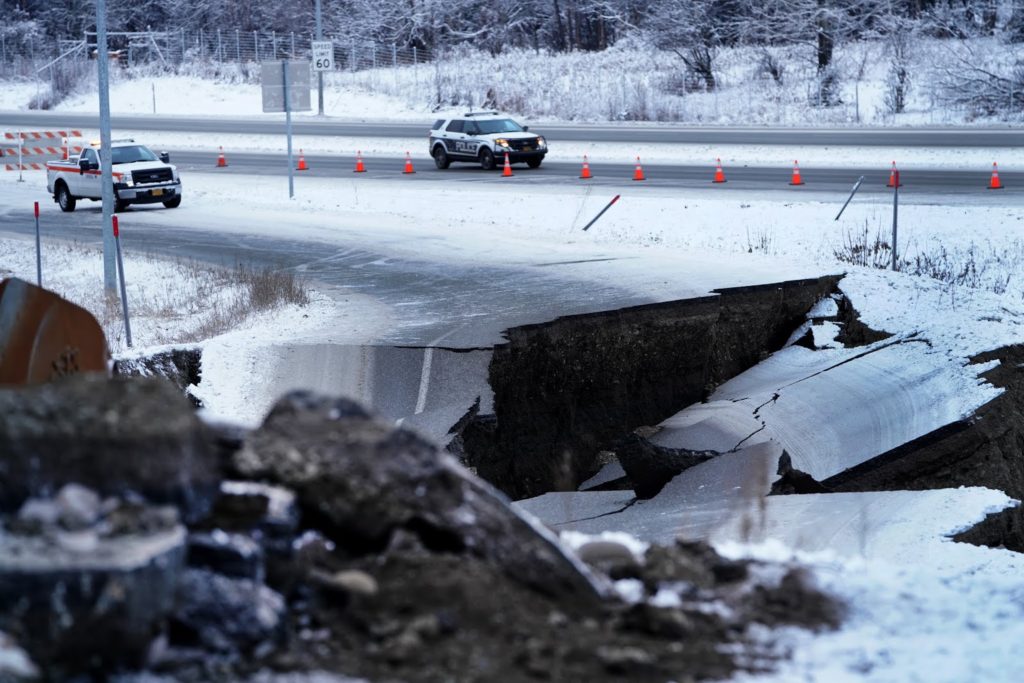 "When the next Cascadia subduction zone earthquake strikes the Pacific Northwest, Oregon will face the greatest challenge of our lifetimes," Oregon Governor Kate Brown said.
The Cascadia subduction zone is where a Pacific Ocean tectonic plate is pushing under the North American tectonic plate. This zone stretches from northern California to Canada. These subduction zone earthquakes are much bigger than those our southern neighbors experience, but they are less frequent.
That infrequency can lull us into complacency. But, the fact that the last Cascadia earthquake occurred 319 years ago does not mean that it won't return soon. In fact, it probably will.
"Magnitude 9 Cascadia earthquakes have happened every four hundred to six hundred years on average," said Evelyn Roeloffs, Research Geophysicist at the United States Geological Survey. But this statistic doesn't mean Cascadia will have a scheduled arrival.
"It's crucial to appreciate that the time periods between earthquakes are irregular," she said.
Although we don't know when Cascadia will strike, we do know that we should prepare now. Governor Brown has doubled down on Oregon state preparations for Cascadia. "It is critical to fund an early warning system, and to work with local governments, community groups, and the American Red Cross," she said.
Likewise, we need to prepare to be self-sufficient for two weeks, the estimated time for emergency agencies to be able to offer assistance in extreme situations. Use the following list to prepare your household for Cascadia.
Before an Earthquake
Practice DROP, COVER, and HOLD ON so it is a quick response during an earthquake
Assemble an emergency preparedness kit, including two weeks of water and food for every household member including pets
Create a household evacuation plan that includes your pets
Stay informed about your community's risk and response plans
Educate your family on how to use the Red Cross Safe and Well website for backup communications
Download the Red Cross emergency app for your phone
During an Earthquake
DROP, COVER, AND HOLD ON!
If you are indoors, stay indoors UNLESS you smell gas, then leave as quickly as possible
If you are outdoors, go to a clear spot away from buildings, power lines and trees
If you are in a vehicle, stay there until the shaking stops
After an Earthquake
If you are away from home, only return when authorities say it is safe to do so
Check yourself for injuries and get help, if necessary, then help injured or trapped persons
Expect aftershocks, and DROP, COVER, AND HOLD ON for each tremor
Look for and extinguish small fires – fires are the most common hazard after an earthquake
The January 26 Cascadia anniversary should be more than remembering the past – it should be a catalyst for us to get ready for its inevitable return.
For details and further instructions, visit the earthquake safety page on redcross.org.