New Central & Eastern Oregon Executive Director Experiences First Red Cross Deployment
Story by Bhavna Verma/Red Cross Cascades Region
It's been a whirlwind few months for Nadine McCrindle, the new Red Cross Cascades Region Executive Director for Central & Eastern Oregon.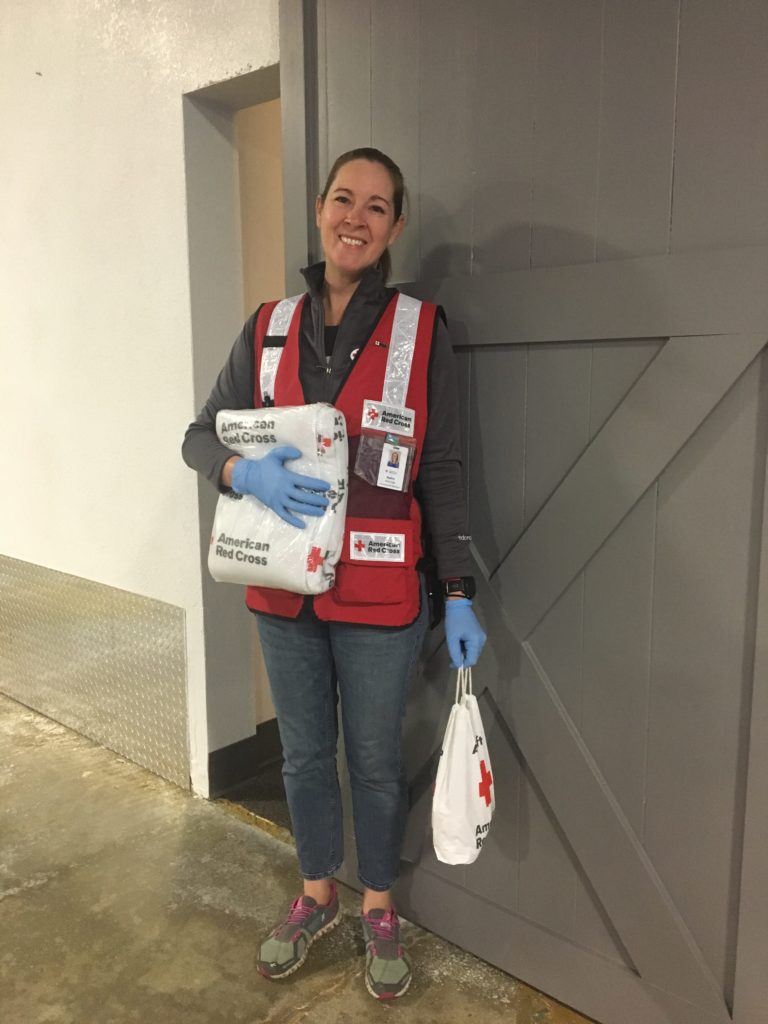 She joined the organization and hit the ground running. Nadine deployed to the Kincade Fire, burning north of San Francisco, CA just a month after joining the organization.
But jumping in with two feet is something she's familiar with.
A native Australian who moved to the U.S. 13 years ago, Nadine now calls Bend, OR home. It was her love of the outdoors that drew her to the community and a big reason why she wants to stay. Like many, the active, outdoor lifestyle is a huge benefit, as a very enthusiastic cyclist.
Since moving to Bend, she has become very involved in the community and really enjoys the camaraderie and the friendliness of the people.
"I've always had the chance to work in what I like to call the 'passion industry,'" McCrindle said.
As a young woman she had the longing to explore the world and thus to align with her personal passion projects, Nadine started her career in the travel and tourism industry.
Along the way she started participating in triathlons, which made her shift gears from tourism to the bike and outdoor industries. It was then she had the opportunity to work for one of the largest and most innovative bike manufacturers in the world, Specialized. 
Post a long spanning career in marketing management she finally decided to move her career to the humanitarian field and joined Red Cross Cascades Region.
In fact, it was a personal trauma earlier this year, that opened Nadine's eyes to people that were vulnerable and experiencing their own emergencies.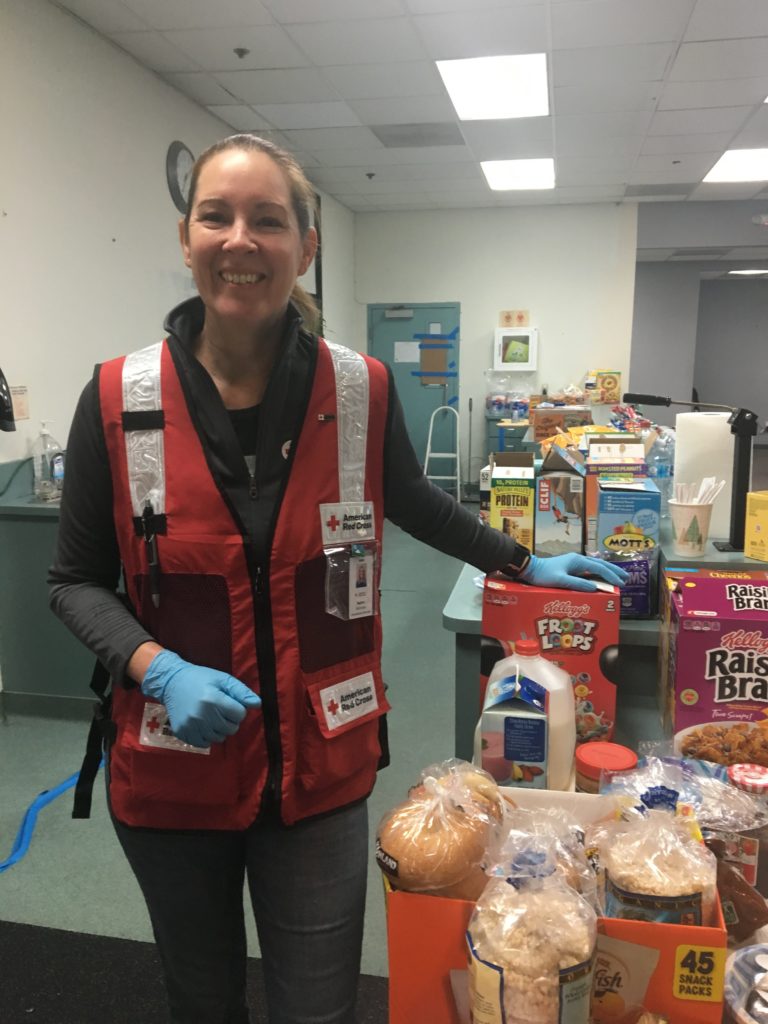 She wanted to help those people and saw many Red Cross volunteers doing some very powerful work. That's when she learned about the American Red Cross and its mission, which really spoke to her heart and aligned with her personal passion.
Nadine knew she wanted to support people when their world turned upside down. Also, she knew she most definitely wanted to do that in Bend, to better serve the community.
As she is busy immersing herself into the American Red Cross, she is meeting a lot of volunteers and considers them to be a group of very powerful people.
"We would not be able to do a lot of the care we do, if it wasn't for our volunteers," Nadine said.
"Recently, thanks to our volunteers and the Home Fire Campaign, we learned that two young lives were saved in Madras. We have an amazing group of volunteers in Bend and the Central and Eastern Oregon chapter that are doing great and important work."
Looking forward, Nadine is excited to help educate the community on the services and mission of the Red Cross. She's excited to grow her board to a really great group of community-minded individuals to support her community outreach.
"If anyone is thinking about wanting to get involved with the Red Cross, I encourage them to do it," Nadine said.
"No matter your skills or interests, we've got a place for you. The work we are doing thanks to our volunteers is making a big difference and there is always a home for them here.