Deschutes Brewery Brews Up Creative Ways to Help During COVID-19
Story by Julia Green/Red Cross Cascades Region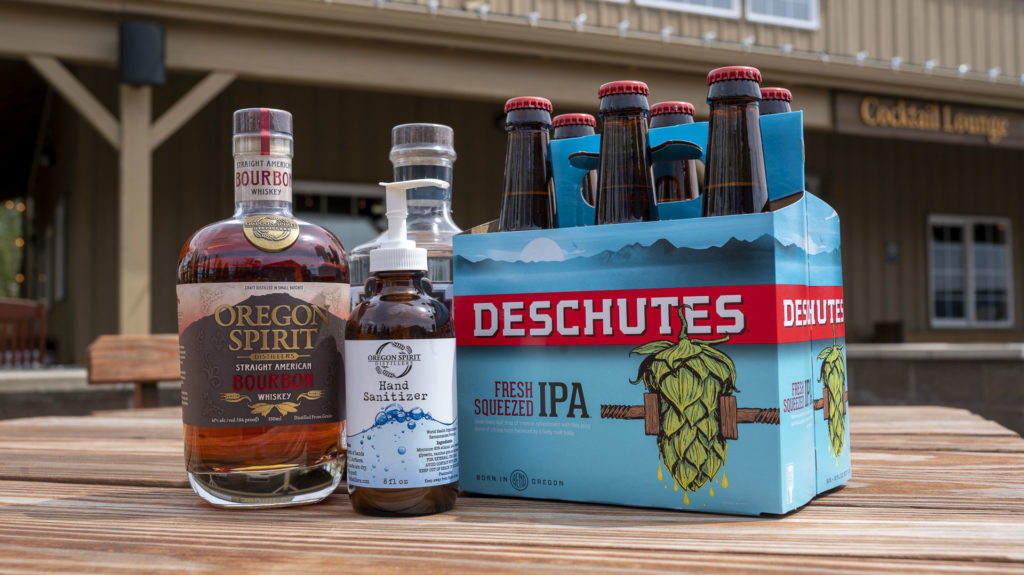 Like other local businesses and craft breweries around the country, Deschutes Brewery has been greatly affected by the COVID-19 pandemic.
Forced to close their pubs and tasting rooms throughout Oregon, Deschutes had to furlough many of their employees across the company. The Bend brewery has continued to maintain operations with a limited staff and implemented safety precautions and social distancing protocol.
Despite the hurdles Deschutes has been forced to overcome, employees of the beloved Bend-based company have still found ways to contribute to community efforts for health and safety. While the brewing facility is working under capacity, employees feel motivated to use their resources in ways that extend far beyond beer.
Brewery staff produced canned water at the beginning of the crisis in case of a shortage, launched a pay it forward campaign benefiting health care workers, and are looking into brewing specialty beers for fundraising purposes.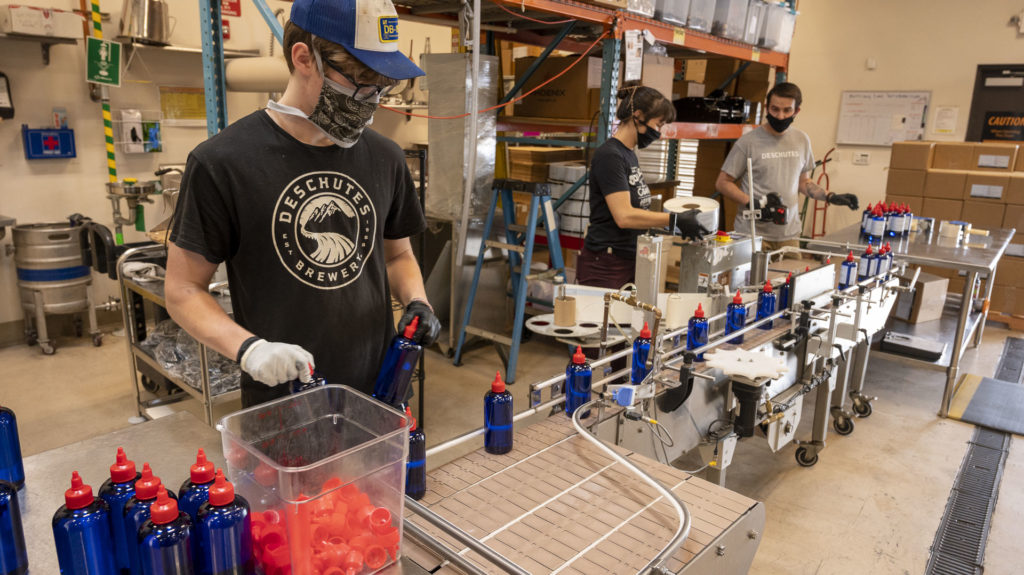 But most recently, following a discussion with the Red Cross Cascades Region, Veronica Vega, Deschutes' Director of Product Development, spearheaded the brewery's newest product: hand sanitizer. 
Deschutes partnered with Oregon Spirits Distillers in Bend and New Basin Distilling Company in Madras, to create a brew wash recipe that is distilled into hand sanitizer.
Deschutes' fermentable liquid (called "wash") allowed the distilleries to create sanitizer during a time when ethanol was difficult to source.
Now that demand has gone up for the sanitizer, most of the product is produced with purchased ethanol.
Deschutes employees continue to connect with interested customers, source supplies, and package the sanitizer. Not only does this project address a shortage of sanitizer in the area, but it also provides an opportunity for previously furloughed employees to continue to work and remain on brewery health benefits.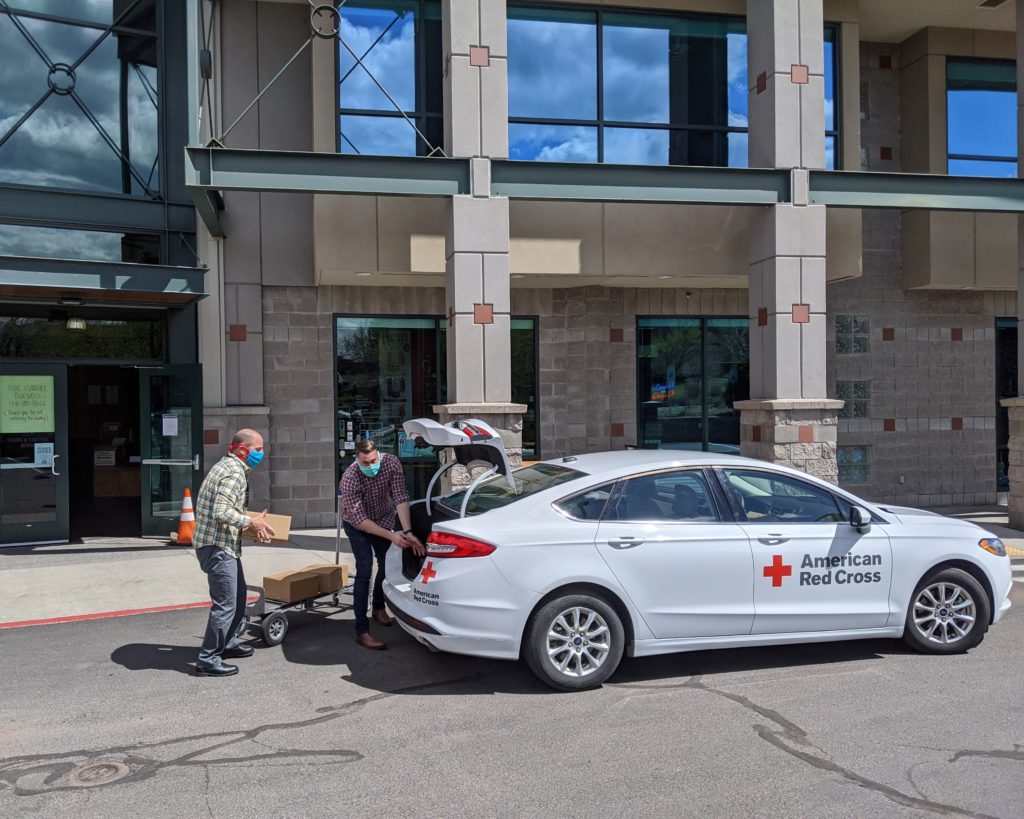 In addition, the partnership with the Red Cross has helped people stay healthy throughout Oregon and Southwest Washington.
On April 20, 2020, Deschutes Brewery provided an initial donation to the Red Cross Cascades Region of 250 bottles of hand sanitizer. Those bottles were immediately distributed throughout the region to our blood donation centers and blood drives to help keep donors and Red Cross staff safe.
Though the impact of this partnership will be felt far beyond the first shipment.
Through Deschutes' pay it forward campaign, people can donate hand sanitizer to the Red Cross through online donations. The hand sanitizer is then distributed to the Red Cross and other groups in the area with a focus on satisfying employee needs at essential businesses still in operation. 
During this uncertain time, many companies like Deschutes Brewery have pivoted their normal operations in order to help their community.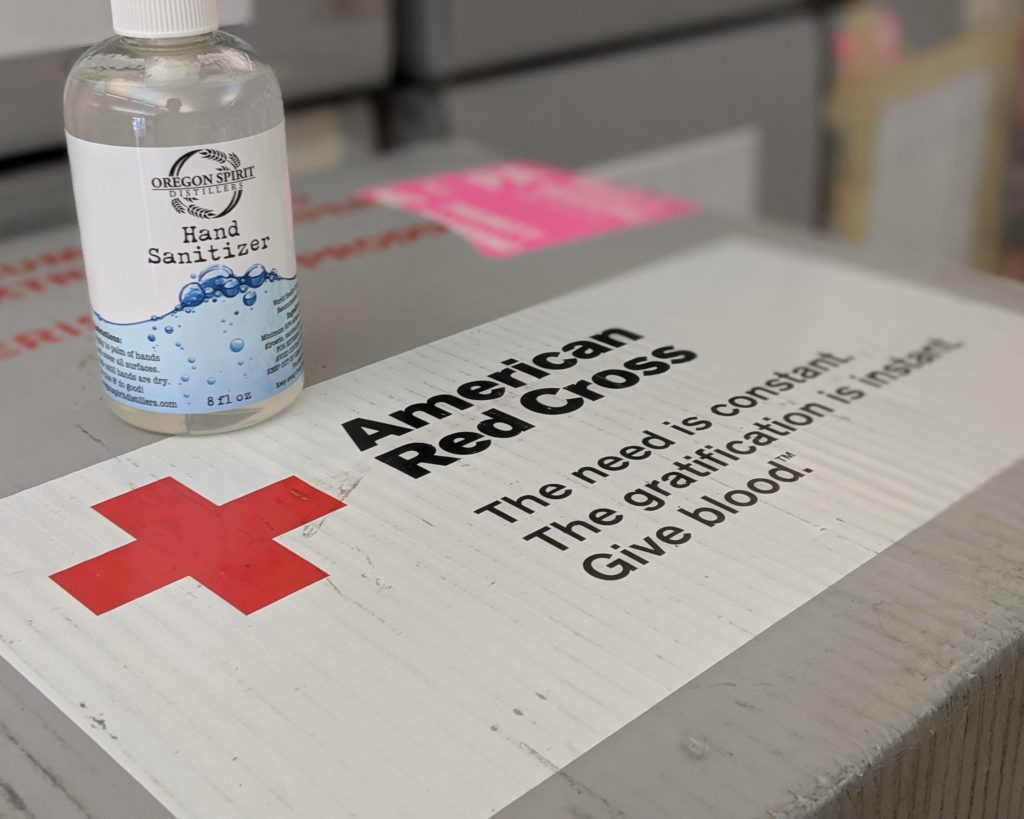 According to Vega, Deschutes plans to continue to work with local distilleries to produce hand sanitizer as long as it is needed. She emphasizes the importance of following safety precautions at this time while also supporting local businesses.
"Everyone is struggling," she said. "…and we need our local businesses to survive this and get our friends and families back to work." 
In order to support Deschutes Brewery's efforts and donate hand sanitizer to the Red Cross, please visit #PayItForwardHandSanitizer.