Lifetime Donor Nears 500th Platelet Donation Amid COVID-19 Pandemic
Story by Hannah Wood/Red Cross Cascades Region
When the Red Cross started its blood services program during WWII, Wendy Ellis' parents signed up.
At age 20, Wendy followed their lead and started giving blood. She gave whole blood for many years, racking up 171 whole blood donations.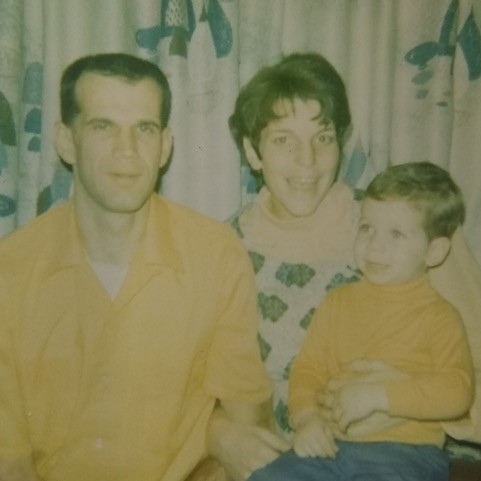 In 1979, she started giving platelets as well.
Now at age 75, she is nearing her 500th donation of platelets! During the COVID-19 pandemic in May 2020, she donated platelets for the 492nd time. 
The eldest of three siblings, Wendy's two brothers served during the Vietnam War and became blood donors at that time. Her parents encouraged Wendy and her brothers to get the education that her parents were not afforded. During her last year at college, Wendy met her husband; they married in 1968. They went on to have two children. Wendy worked for a bank in the international department, which she says, "gave me an appreciation of the interconnectedness of our world."
Wendy, in her own words:
"When I was 20, I was a student at Portland State College when one of my professors had an accident and there was a request for blood donations for him. I was under-age and my parents had to sign for me; they were very happy to do so.
Since I have a rare blood type, I was then on an "on call, as needed" basis. As the Red Cross system improved, I donated on a regular basis with time-outs for my two pregnancies. I signed up for platelet donating when it first started — I could donate every two weeks!!"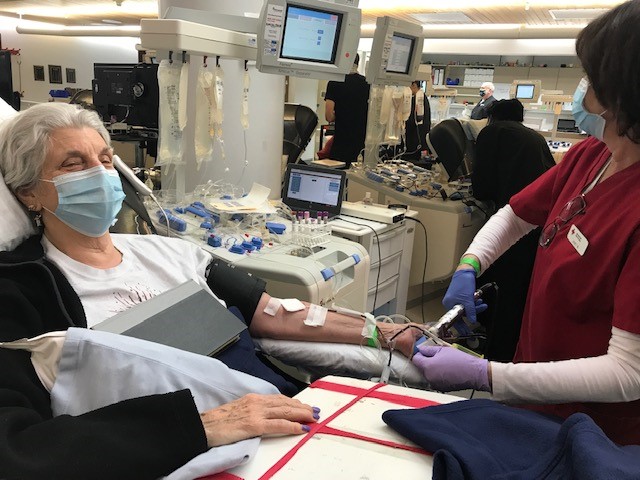 How do you know how many times you've donated? Does Red Cross track that for you?
The Red Cross does keep a very accurate record of my donations, plus I have most of my [Red Cross blood donor] cards with the dates on them. Only recently have they contacted me with the count-down to 500 mark.
What keeps you coming back to donate?
The main answer is because it saves lives; literally! I am still in awe of that fact.
What do you do during the 2-3 hour platelet donation time?
I do single-needle donating. So, I usually bring a book and have two uninterrupted hours to turn the pages.
How do you feel after your platelet donation is done?
Tired, glad it is over, and satisfied.
What would you suggest to other people about donating blood or platelets during the COVID pandemic?
Go! Do! Give it a try, if only to say you have taken that extra step for your friends and/or neighbors and/or fellow citizens. It may not (or ever) be your cup of tea, but you did try AND you did make a difference in someone's life!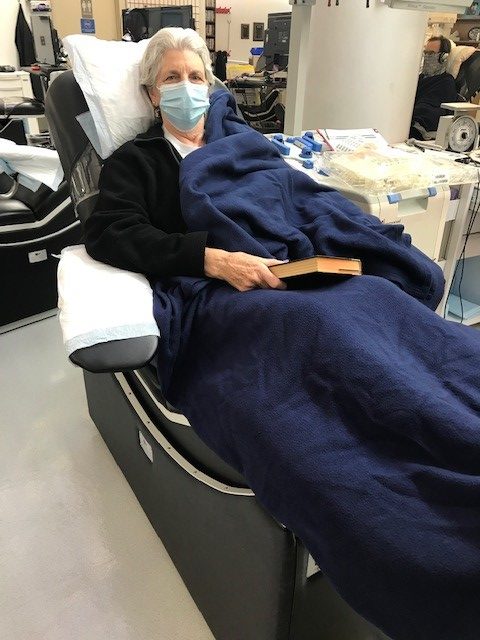 Do you do anything special the day before or the day of your platelet donation (i.e. like eating anything special or sleeping more)?
I skip my coffee; caffeine is counter-productive to donating.
What do you in your free time?
My 'me time' includes reading, sewing, swimming, gardening, outings with friends, taking walks with [my] hubby, and playing 'Scrabble' with him.
Wendy's blood and platelet donation stats:
Started giving blood: Age 20
Whole blood donations: 171
Platelets donations: 492
Last donation: May 1, 2020 (during the COVID-19 pandemic)
Thank you Wendy Ellis for helping and saving lives all throughout yours!
What are platelets?
Platelets are tiny cells in your blood that form clots and stop bleeding. For millions of Americans, they are essential to surviving and fighting cancer, chronic diseases, and traumatic injuries. Every 15 seconds someone needs platelets. Platelets must be used within five days and new donors are needed every day. (Red Cross)
Please consider donating blood, platelets, plasma or power red, schedule an appointment with the Red Cross or call 800 RED CROSS (733-2767).