Winter Weather May Still Be On Its Way
Story by Denise Holley / Red Cross Cascades Region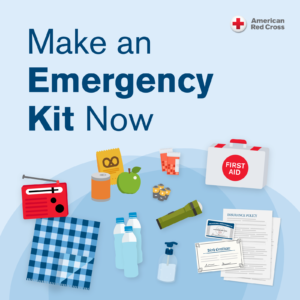 This year, winter has held back its blankets of snow and biting temperatures from much of the valleys and high deserts of Oregon.
A few white flakes cascaded down in late January, but now serious winter weather may be on the way proving Punxsutawney Phil right – winter is not over quite yet!
While these snow days can be beautiful, they can also wreak havoc on homes and roads. By taking a few steps now, you can be prepared and help keep you and your family safe.
Although emergency preparedness may look a little different during a pandemic, the three basic steps remain the same:
Build a kit. Make a plan. Be informed.
Now is a great time to check your emergency kit and make sure you have plenty of water, batteries and any prescription medicines you may need. During a winter storm, it is also helpful to have extra blankets, mittens, boots and warm layers accessible.
It's best to avoid travel during a winter storm. However, it you have to venture out, be sure to winterize your vehicle by checking all the fluid levels and having a full tank of gas. Make sure to also have an emergency kit with disaster supplies in the car with you. Need to know what your route looks like? Visit tripcheck.com to know what lies ahead.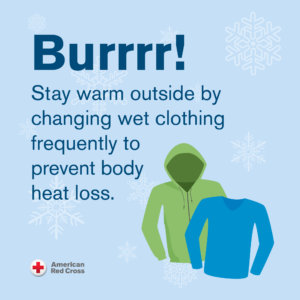 As always, please listen to the advice of the local authorities. Listening to the radio or local news channels will help keep you informed and safe. You can also download the free American Red Cross Emergency App for real-time weather alerts and tips for your area.
We understand that preparing for emergencies can feel like a daunting task, that's why we're here to help! Visit redcross.org/prepareguide for a step by step guide to help you build a kit, make a plan, and be informed.
Want to learn more? Be sure to check out http://redcross.org/winterstorm or download the free emergency app at redcross.org/apps.