Disaster Mental Health – A Vital Service
Colleen Hathaway/Red Cross Cascades Region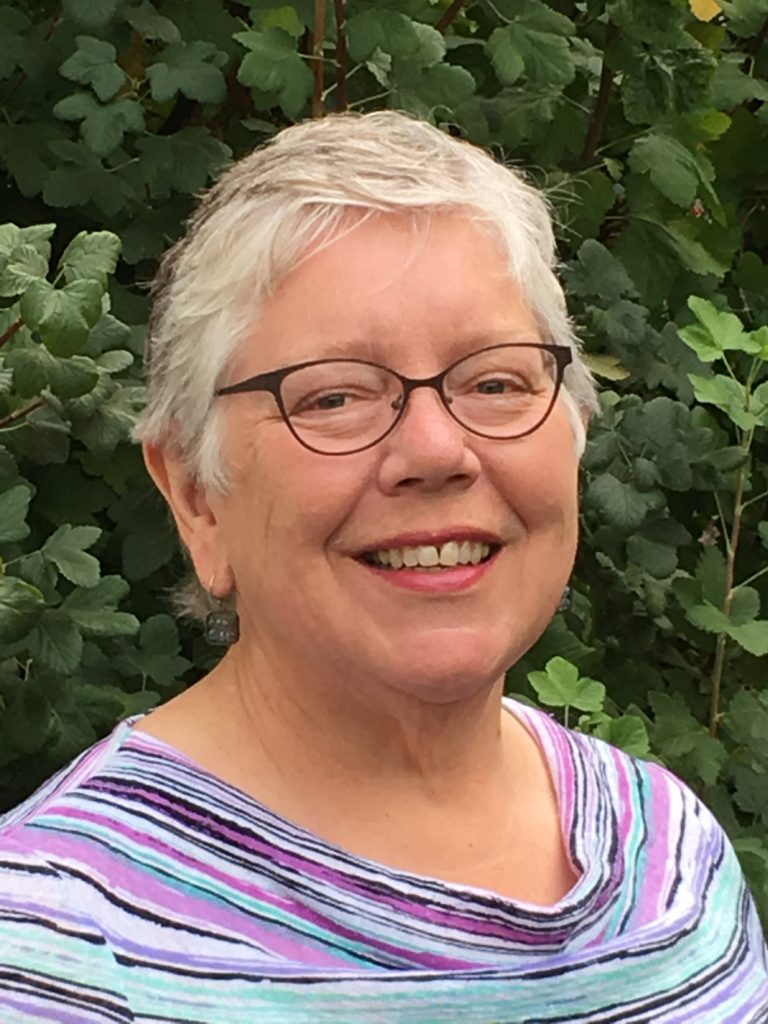 What is Disaster Mental Health?
Did you know that the Red Cross provides counseling services after a disaster? Disaster Mental Health, or counseling services by licensed mental health professionals, help those affected by a disaster take the first steps toward recovery. These emotional support services are akin to Disaster Spiritual Care services that the Red Cross also provides. Together, they provide essential support beyond the tangible items people more often associate with the Red Cross such as food, shelter and clothing.
Carol Gross is the Cascade Regions' Disaster Mental Health Lead and has been doing this work since 2005, in the wake of Hurricane Katrina. According to Carol, Disaster Mental Health is an important piece of recovery because it provides witness to what's going on and what people are experiencing. Counselors help community members struck by disaster to let them know that they aren't forgotten and that Red Cross counselors are there to help.
The Psychological Impact of a Disaster
Fires, floods and other disasters can destroy homes, public buildings and entire communities, uprooting residents and forever altering their lives. One can more easily measure the economic cost to infrastructure than the psychological cost to people and their communities; however, a study[1] from the Journal of Family Medicine and Primary Care cites various ways in which individuals and families are negatively impacted in the face of a disaster, including but not limited to:
Shock
Loss of identity by losing work and a disturbance of roles in the community
Hopelessness and a constant state of despair
The loss of resources, loss of daily routine, lack of control over one's own possessions and loss of social support are associated with elevated levels of acute psychological distress
Severe stress and worry about the future
Feelings of grief and sadness for a prolonged period of time
Adjustment problems and dysfunctionality
Immediate Support After A Disaster Leads To Recovery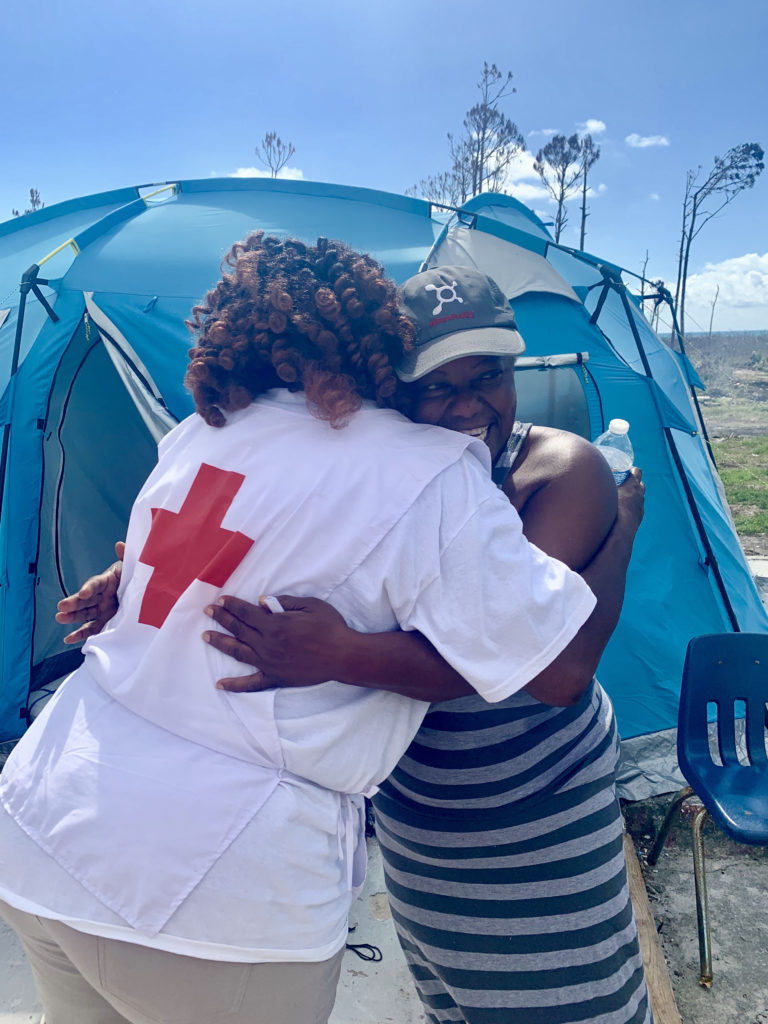 The study above connects effective post-intervention techniques such as immediate support and counseling with a successful recovery: "… the effect depended on the genuine support that the affected communities or individuals received from their loved ones, neighbors, friends and other people willing to counsel them, help them and empathize with their emotional aspect."
Here in the Cascades Region, Carol Gross, a retired mental health professional who previously served marginalized and lower income individuals, works about 20 hours per month with a dozen or so active Disaster Mental Health professional volunteers. Nationally there are several hundred Red Cross volunteers in these positions. They take care to let their clients know that whatever their reactions and feelings are, they are normal. For example, it takes time to work through a major loss. The volunteers provide realistic expectations for recovery including giving clients permission to take their time to comprehend how to move forward. This might include getting rest, staying safe, connecting with friends and families, and taking small steps toward rebuilding.
Disaster volunteers, including but not limited to mental health providers, try to assess which clients need help and then connect them to resources. An individual who has unexpected reactions, more personal risk exposure, and/or difficulty coping should be referred to a Disaster Mental Health worker. Sometimes clients respond that they have a safety net, whether that is insurance, family or friends to take care of them, or other social connections and vital resources. They may know what to do next and how to go about that. Others may not have a safety net or know what to do next. People may feel emotionally overwhelmed, be reluctant to accept help, or feel that they don't want to be a burden.
Carol has a gentle but persuasive strategy for when she thinks someone could use help but may be hesitant to ask. She invites the client to think about a time when they helped someone and how good that felt to help. "Now it's your turn," she'll say, and often clients respond that they hadn't thought about it that way and are more open to accepting help at that point.
Supporting the Supporters
The Cascade Regions Disaster Mental Health team includes psychologists, social workers and counselors who meet virtually once a month and stay connected. Carol participates in six to eight standing monthly meetings, supports clients, and does public training and speaking. She emphasizes that she has found a work/life balance and takes care of herself as the work can be stressful.
Within her role as the Disaster Mental Health Lead is the primary duty to support other Red Cross volunteers, including mental health professionals. Sometimes these professionals seek out volunteering opportunities with the Red Cross on their own, and sometimes Carol seeks out qualified, licensed mental health professionals to join her team. She makes connections through professional organizations such as the Oregon Psychological Association as well as during Disaster Mental Health training that she provides, e.g. in partnership with entities such as Multnomah County.
One of the courses that Carol teaches is Psychological First Aid. The objectives are to gain a better understanding of how to: Recognize the signs of stress in clients, co-workers, and the counselors themselves; Provide immediate support to people who may be experiencing stress by using psychological first aid principles; and Obtain Disaster Mental Health support for clients, co-workers, and the counselors themselves, when needed.
The course outlines ways Disaster Mental Health workers can effectively support a client or coworker. A few examples include making a connection, helping people be safe, giving realistic assurance and giving accurate and timely information. It also ensures these professionals come away from the class knowing how to manage their own stress. A few of those examples include knowing one's limits, believing in something that has strong meaning, getting rest and staying connected to one's support system.
The course emphasizes that there are factors that may affect disaster responders as well, including but not limited to:
Working in unfamiliar and challenging settings
Encountering unfamiliar cultural or ethnic populations whose primary language may not be English
Listening to stories from people who have been affected by a disaster
Seeing disturbing sights
Carol points out that for some volunteers, it could be the first time they have met someone who has lost everything. They are closely supporting people who they may not necessarily encounter in their everyday lives.
Her role is to support these volunteers and help them to make sense of what they are experiencing and to not become overwhelmed.
The role of the mental health worker can be challenging, yet rewarding if they can make a small difference in someone's life who is undergoing a crisis. Carol describes the work as being comfortable living in ambiguity as she may only talk to a client a few times, give them comfort and resources, but then need to just hope that their story had a positive outcome. She doesn't always know how the story ends. And yet, she can be optimistic that her work has made a difference.
A Changing Landscape
There are at least two major factors that have changed the Disaster Mental Health landscape for Red Cross volunteers over the past several years.
First, the increase and severity of wildfires have collided with Oregon's housing crisis. More and more people have had a longer time recovering from displacement, creating frustration, stress, anxiety and depression for clients as well as those providing recovery efforts. For example, during the Santiam Canyon wildfire in 2020, "More than 700 families lost their homes, but one year after the fire, only 13% of displaced households managed by the Santiam Service Integration Team, which provides case management for residents and links them with resources, had entered permanent re-housing. The remaining 87% were still in temporary housing, such as hotels, RVs or couch-surfing. Others may have left the area entirely."[2]
A second factor that has changed the landscape of course is Covid. The pandemic has changed service delivery plans, changes in how the Red Cross shelters survivors, and changes in how volunteers interact with one another. Carol paints a somewhat lonely picture of today's virtual meetings in contrast to in-person meetings and get-togethers from years past. There has been less opportunity to congregate, socialize and engage with another, and this has had an impact on volunteers' sense of connectedness and belonging.
The upside is that Red Cross staff and volunteers have figured out innovative ways to support those affected by disaster as well as communicate and stay connected, including through the use of technology. Carol thinks efforts toward that have been "remarkable," but she is hopeful things will change soon so more volunteers can participate in in-person team building and activities that fulfill the Red Cross mission.
Ultimately, Carol thinks it would be wonderful if more people knew about the Disaster Mental Health services that the Red Cross provides. It's an informative, educational kind of service, unlike a clinical setting where one would receive private counseling services, but it is important in its own right. Carol says, "I hope if we can do anything, it's to normalize the stressors that people experience and provide resources that people can access. That would be fantastic!"
Resources
A year-round resource available to anyone is the Disaster Distress Helpline at 1-800-985-5990. It's open 24 hours a day and 365 days a year for anyone dealing with a disaster or the aftermath. It's staffed by counselors who can cater to more than 100 different languages.
---
[1] Makwana N. Disaster and its impact on mental health: A narrative review. J Family Med Prim Care. 2019 Oct 31;8(10):3090-3095. doi: 10.4103/jfmpc.jfmpc_893_19. PMID: 31742125; PMCID: PMC6857396.
[2] Rosbach, M., & Penner, E. (2022, February 1). Post-2020 wildfires, Santiam Canyon residents burned out by trauma, Red Tape.