Red Cross Volunteers Reflect on Critical Role in Disaster Response
Olivia Wolf/Red Cross Cascades Region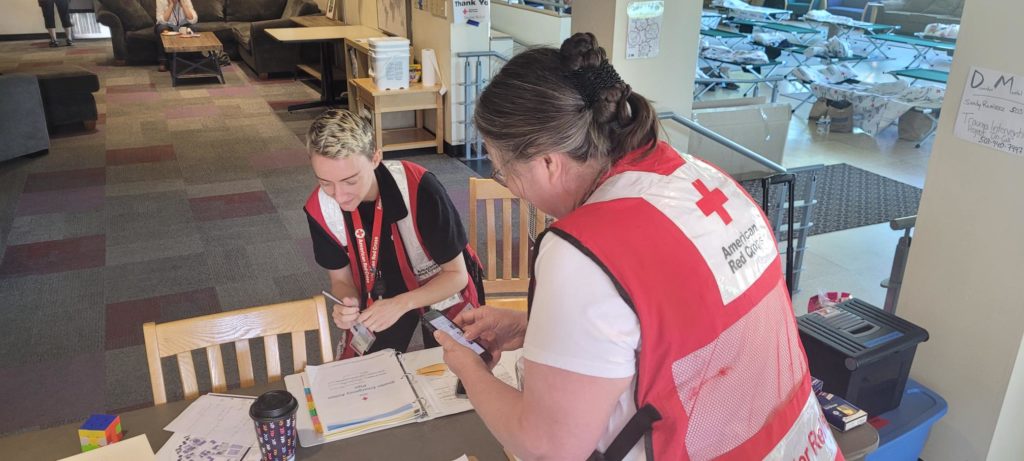 A four-alarm fire around downtown Portland displaced more than a dozen residents of an old apartment building the morning of Tuesday, May 16. The fire caused significant damage to the building, whose walls began to crumble the next day. Around 100 firefighters were called to the scene, highways were closed, and a nearby school sent students home early due to the smoke. Many residents like Barbett Grace, lost all of their possessions in the fire.
"I just watched my apartment burn, and it was horrible," Grace recalls.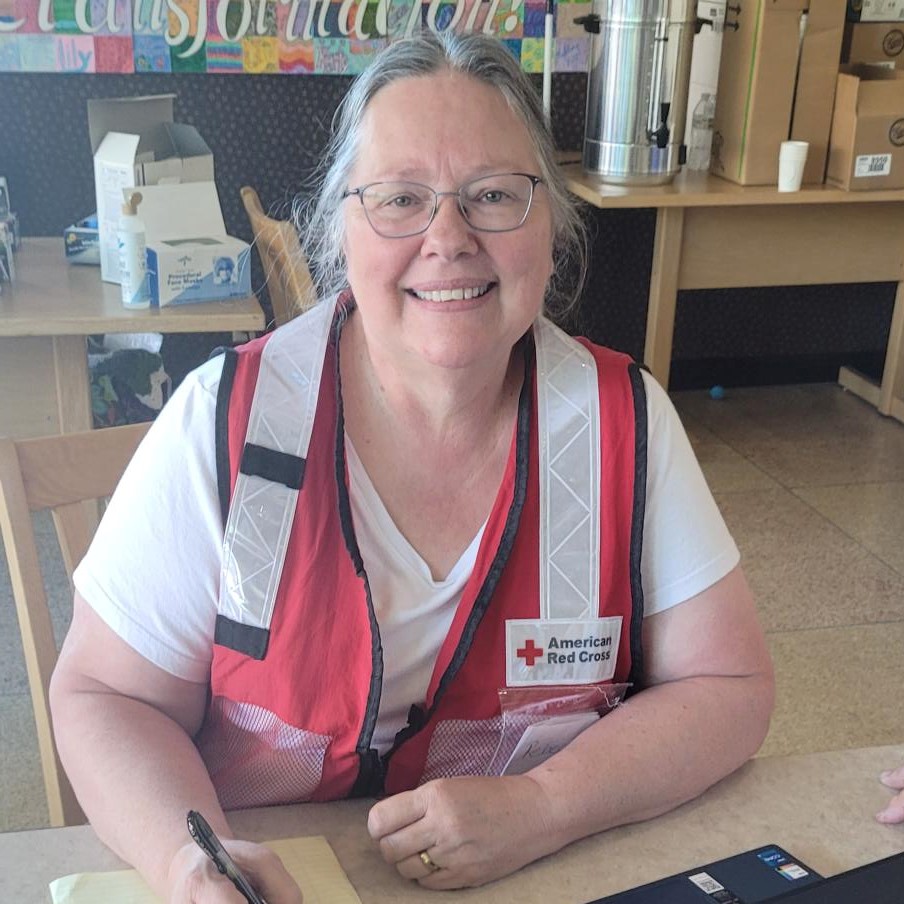 Red Cross volunteers, including Rebecca Long and Chris Schwartzkopf, were quick to establish a shelter at the University of Portland. Together, they helped to provide 14 displaced residents with food, clothing, hygiene products, and a space to decompress physically and mentally.
Long says that the first day the shelter opened, residents were crying and mostly kept to themselves. "They were getting angry–they had just been traumatized." Less than a week later, though, Long says that the atmosphere has improved remarkably. "I came back today, and they're talking and smiling, and it's just beautiful to see."
Long started volunteering last year, motivated by the comfort she could bring to those suffering from recent trauma. She says it's rewarding to know that her time "really counts for something."
For Schwartzkopf, volunteering doesn't feel like work. Being a part of the Red Cross has given him the opportunity to meet people in a plethora of situations and places. And although recipients of the Red Cross's services are often in distress, Schwartzkopf finds that they're mostly appreciative. "It's easier to deal with reality when you have somebody that's kind of on your side," he says.
Grace, now a resident at the shelter, says that the Red Cross volunteers have been instrumental to her recovery. "Here we are with nothing, and you are giving us basically everything. At the very least, the Red Cross is giving us hope."