Biffle Kidnapping: No Laughing Matter
Lesson learned: the kidnappers have no sense of humor.
I sent them a note yesterday, implying that their ransom requests sounded like little more than a picnic in the cafeteria with baked goods. And I asked if I might bring guests along for the drop-off…Robin likes brownies, you know.
But they would have none of it.
Instead, I got this: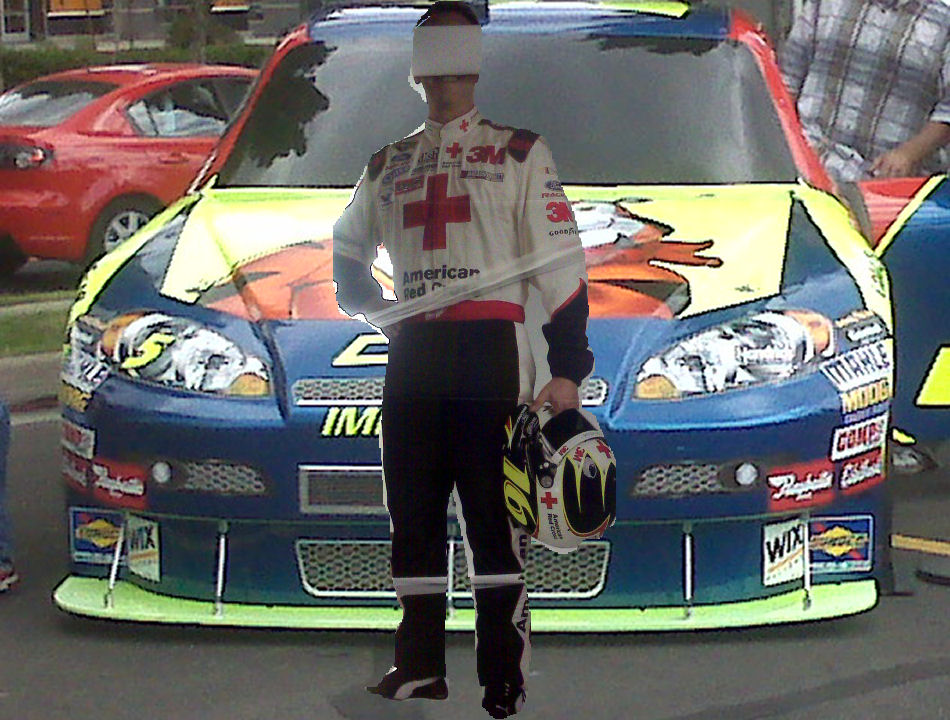 Yeah, these kidnappers are serious. And Greg sure is tiny compared to the guy behind him in the plaid shirt. Nonethless, please give blood, sign up or get baking and help us get Greg back!
Catch up on the Biffle Kidnapping saga here.
Learn about Greg Biffle and Red Cross Racing here.
Follow them on Twitter here.