Follow-Up: CPR Class For Singles!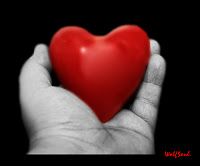 The results are in. It may look like only 50% of you liked the idea of a CPR class for singles, but really, 100% of the actually single people said they'd be up for it. To me, that sounds like a resounding "Go for it!"
So, with the approval of our Health & Safety team, we'll aim to set up a singles-only class. And what better time to plan it than for the week of Valentine's Day, right?
Here are my other variations on the theme:
Singles CPR (ages 25-40)
Singles CPR (ages 40+)
Singles CPR (men only)
Singles CPR (women only)
Pet First Aid for Singles
Maybe we'll fill the whole week with singles events? Or try one and see how it goes before branching out? For the first two, my thought is to have the classes limited to 10-15 men and 10-15 women. We wouldn't want things to turn out all unbalanced.
Also, a friend suggested that we get a dating service like It's Just Lunch to be a sponsor and maybe offer coupons for attendees. And, with any luck, our pals over at Willamette Week and/or the Portland Mercury will help promote the series.
Could be seriously cool, right? Why can't it be February already?!?!
P.S. I just discovered that February 14th is National Singles Awareness Day!

Photo courtesy of WolfSoul