Singles CPR: We LOVE Where This Is Going…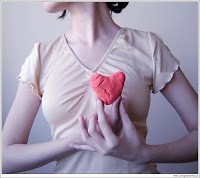 Just a few little updates on our Singles CPR class, scheduled for V-Day!
Yesterday I made contact with the very nice folks over at the Portland Mercury's Lovelab. If you're not familiar with the site, I urge you to check it out. If you have a weakness for Portland hipsters, you'll probably be very happy…
Lovelab is going to be our super sweet partner on the event — putting the word out on their site, sending a note to subscribers and offering a two-week full membership to participants. Awesome, no?
ALSO, I spoke with one of the two instructors who's going to be teaching the class and, let me tell you, she's awesome. She totally gets what we're trying to do and is all about making Singles CPR fun and engaging and interactive. If you attend, they'll have you mixing and mingling all night!
FINALLY, if you love the photo that we've been using for these posts, you'll be glad to know that I spoke with the incredible photographer — Gabriela Camerotti — and she's going to let us use "Broken Heart" for all our marketing of the event. This is very cool news indeed!
Photo courtesy of Gabriela Camerotti