Duck and Beaver Fans: A Second Way To Win Big!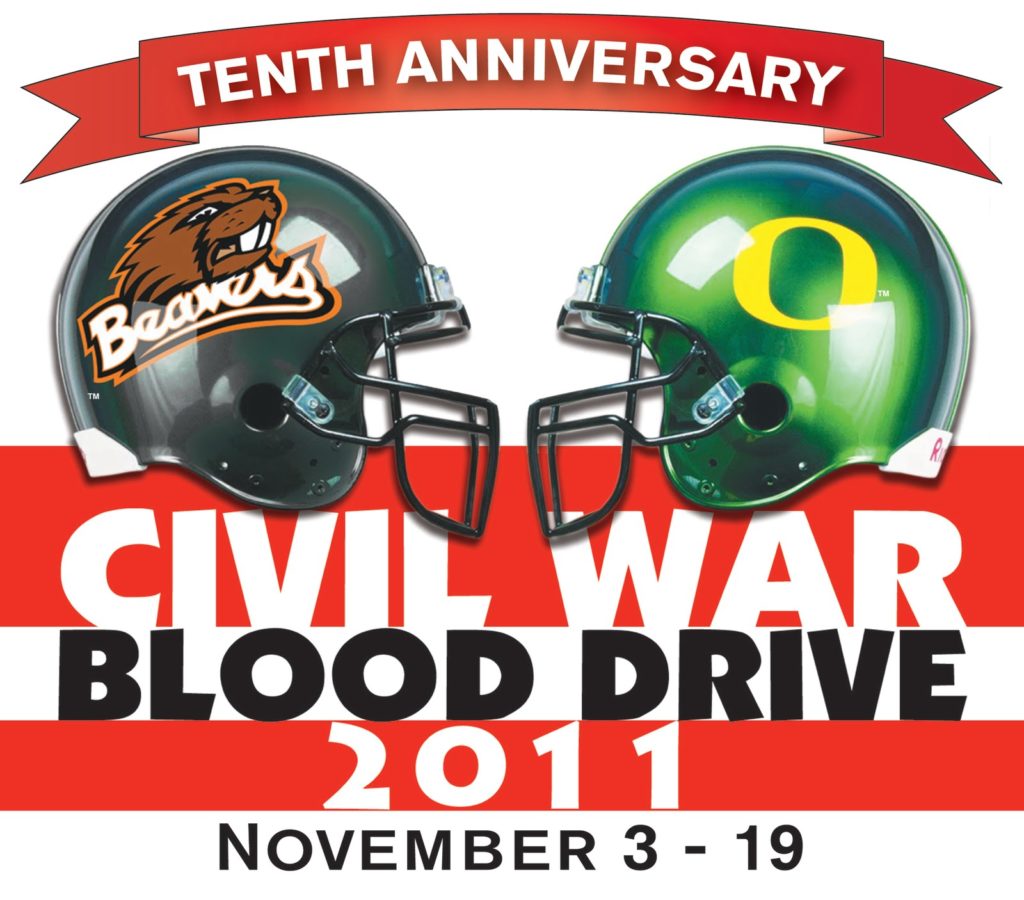 Do you log on to OregonLive.com to catch up on news, weather, entertainment and most importantly….sports? This year, OregonLive continues as a sponsor for our 10th Anniversary Civil War Blood Drive…and offers you, the dedicated donors, a second way to win big!
Log on to OregonLive.com today and you'll notice that the front page is filled with OSU orange and UO green!
Follow the link to contests.oregonlive.com/cwblooddrive for a second way to win tickets to the game, $100 gift cards for OSU/UO gear and more! …and don't forget to donate blood or platelets so you can truly say you "bleed orange" or "bleed green" for your team.