A neat story in the O with a Red Cross connection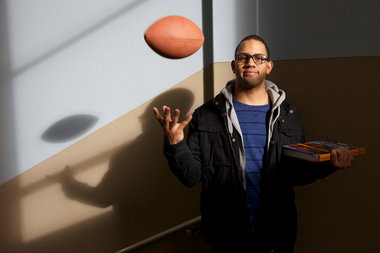 By Jim Beseda, The Oregonian. Photo by Motoya Nakamura, The Oregonian
A year ago, Jefferson High School's Deion Guice seemed to be a big-time, big-program college football prospect — until his transcript came into play.
He barely was doing enough in the classroom to remain eligible for the Democrats, and the chances of him getting admitted to a major university seemed questionable.
Last May, Guice accepted an invitation to Portland State's Junior Day. Vikings coach Nigel Burton first praised him for his athletic ability, then blasted him for his academic shortcomings.
That got Guice's attention.