You're Making Us Proud Portland.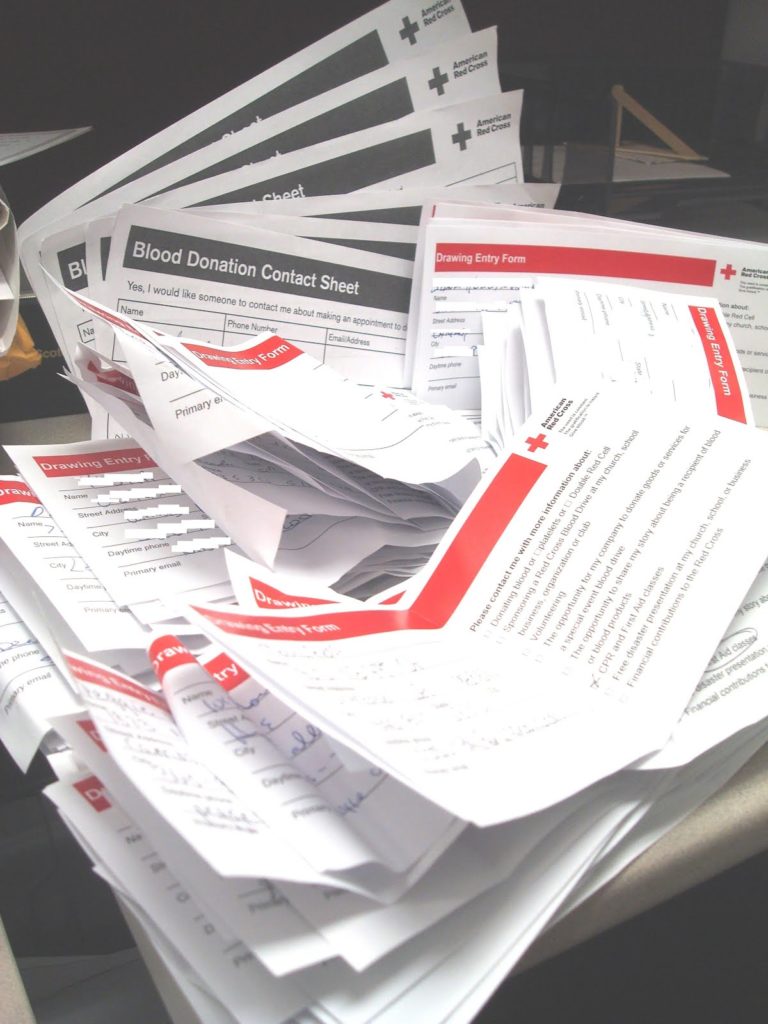 The Portland Red Cross received an incredible gift to help us celebrate the first day of Red Cross Month!
See the photo to the right? That's not just another cluttered desk – each slip of paper (blurred for privacy) in this massive stack represents a person's commitment to donating blood or platelets, getting trained in CPR/1st Aid, volunteering for disaster relief, providing financial assistance, or a combination of these lifesaving actions.
This overwhelming response came as a result of two recent outreach events in the city. Wow.
To all of you Portlanders who have a long history of supporting us, are just recently commiting to help or are considering that first step in making a difference for those in need, we thank you.
Saving. Giving. Living. Join In.