Game Day #3: Superstruct – Forecasting The Future In The Ultimate Game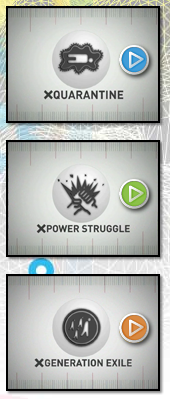 Everybody wants to know the future.  
And when it comes to large-scale predictions the best forecasting method is a somewhat realistic simulation. That's why we do things like
TOPOFF
and
other drills
(and also why we pay attention to events like the
Nashville gas shortage
– a false alarm that sent people into a very real panic).
And that's why the Institute For The Future created
Superstruct
, the world's first massively multiplayer forecasting game. Superstruct is an
ARG
(alternate reality game) that will be played on forums, blogs, videos, wikis, and other online spaces starting October 6th.  The scenario envisions the last few years of human existence – catastrophe everywhere.  You (and thousands of other players) get to step into that world and decide how you would react. (See
FAQ here
.)
This project is gaining a lot of momentum in the blogosphere so hopefully enough people will join to create a fairly realistic simulation. Wanna play?