iPads, Accelerometers and Empire 2.0!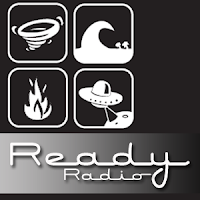 Sounds intriguing, right? If you're a fan of NPR, tech gadgets or just staying awake at the office, tune in live to our latest Ready Radio show, hosted by PDX.FM! Airing at 2 pm today (PST), Robin Parker and I will be interviewing the Director of the Portland Office of Emergency Management. With the city implementing a new text message public alert system, we'll get the scoop on how to connect up your iPads, Twitter accounts and other hosts to use this resource.
Additionally, with the unfortunate pattern of seismic activity lately, personal preparedness is a must. Whether you have cash to spend or pennies to pinch, we'll be delivering insider tips on the latest disaster technology. If you can't listen live, make sure you visit Ready Radio's awesome new website and put the RAD in your own personal readiness.