The Coolest Commemorative Item Ever
Can something commemorate a natural disaster and be TOTALLY AWESOME?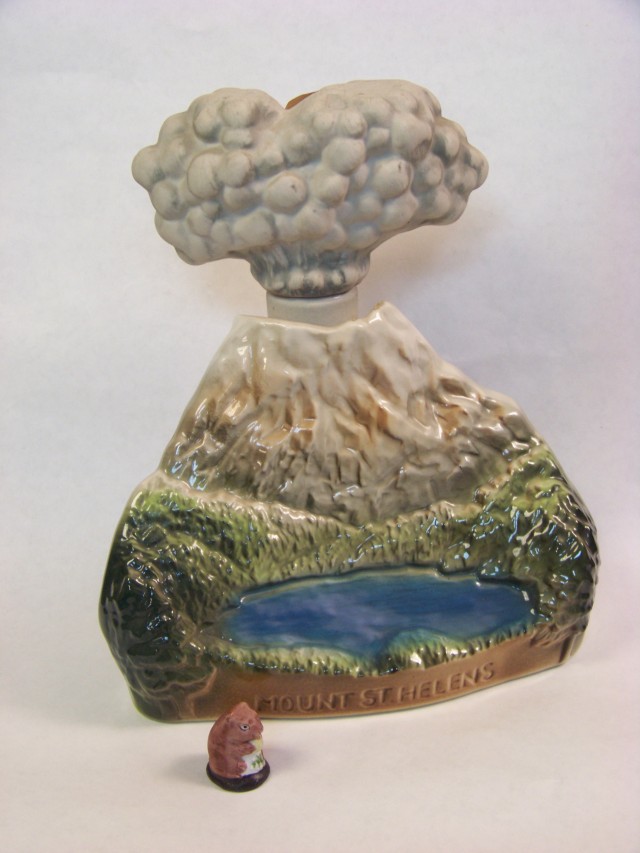 If you couldn't tell from the image, this is a genuine Jim Beam bourbon whiskey bottle, SHAPED LIKE MOUNT ST. HELENS.
Y0u may have seen similarly decorative bottles in your local thrift store (for example, I have a lovely
pastel totem pole
in my kitchen). But I'm pretty sure you've never seen one
like this
.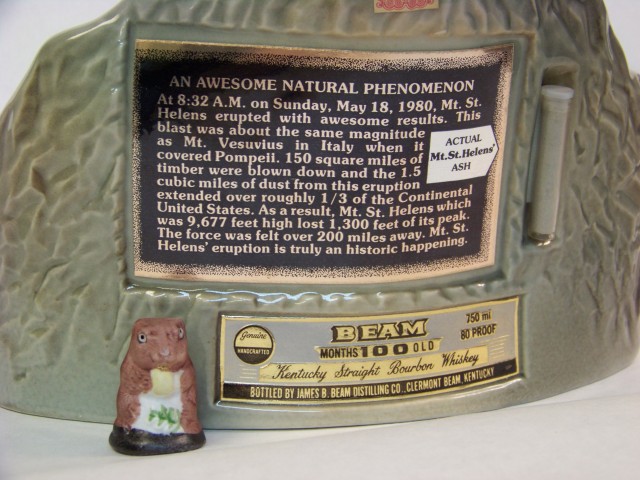 If you're a disaster aficionado, you want this on your mantel. Or maybe I do. Seriously. I think I'm buying this. You better beat me to it!